Friday and the weekend look fairly quiet across Virginia. On Sunday, clouds stream into the state as a weak storm system pushes across Georgia and the Carolinas before moving offshore. The end result is a few spells of light rain for most of Virginia starting late Sunday and ending by midday Monday.
There is another weak system expected to race across the state on Tuesday night, which has a chance to bring light snow, but it is just too early to tell.
Snow fans have been repeatedly disappointed with such systems this season. So far this winter, most of the state east of the Appalachians has had no measurable snow. Additionally, Virginia is on pace to have one of its 10 warmest Januarys on record.
The general storm track and lack of consistent cold are most responsible for the absence of snow this month. And the two of those are related.
People are also reading…
Virginia has been on the warm side of most systems this month. The centers of these storms have moved from southwest to northeast, just on the western side of the Appalachians. These storms, which are areas of low pressure, have a wind flow around them that is counterclockwise. So as the storm goes by to the west, the winds in Virginia are generally from the south.
This is the typical jet stream pattern in winter and its impacts. 


NOAA


This recurring storm track is consistent with what meteorologists have seen over the years within the current La Niña pattern. La Niña is the periodic cooling of the eastern Pacific Ocean near the equator and, because the Pacific Ocean is so large, what happens there influences weather patterns globally. The impacts are most pronounced in the winter, nudging the jet stream into a configuration that favors a storm track just to the west of Virginia.
There has also been a distinct lack of consistently cold air for most of the country east of the Mississippi River. Areas from the Gulf Coast to the Great Lakes to New England are all having one of their 10 warmest Januarys on record. Between the missing cold air and the recurring storm track, this month has left much of Virginia with nothing more than rain and a few passing flurries. While a trace of frozen precipitation has been seen in a few places, there has been no accumulating snow in Richmond, Roanoke or Charlottesville so far this season.
Broadly, winter is warming in Virginia with the rest of the global climate. But January is one of the few months where the statewide warming trend is nearly absent. Most of the winter warming is coming on either side of January, in December and February. One possible explanation is that the cold Canadian air is not reaching as far south in December and February as it was a generation ago. And when cold air does arrive, it is not as intense and does not last as long.
Tying the long-term warming signal to snowfall in any one particular month is tricky, as annual snowfall totals are notoriously variable from year-to-year in Virginia. Statistically, getting another January like this one next year is not likely, but there is evidence that the warming climate is starting to make an impact.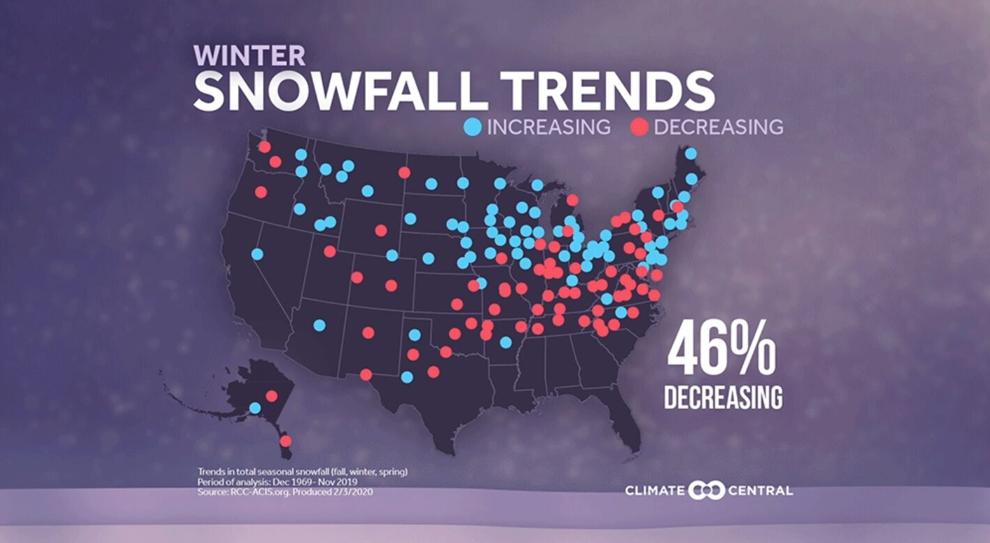 Here are 50-year trends in winter snowfall; red circles indicate locations with a decrease, which includes most of Virginia. 


Climate Central


In a 50-year analysis of winter snowfall trends from Climate Central, most locations in Virginia have shown a modest decrease. In similar areas that do not get a lot of snow, along the latitude from Virginia to Kansas, decreases are also present, suggesting that the temperatures are more frequently too warm for snow.
That same analysis shows winter snow increasing in colder climates from the Upper Midwest to New England. Winters there are already so cold, a few degrees of warming does not bring their average temperature above freezing during the depths of winter.
But no matter the starting temperature, as the atmosphere warms, more moisture can evaporate into it, meaning more water is available for snow. So in these very cold locations, there is paradoxically more snow during the winter as the climate warms.
For Virginia in the shorter term, there are strong signals for a brief but substantial change in the weather pattern for the first week in February. Cold air will be nearby more regularly, and the storm track will shift into a position that sends storms from Texas to the Carolinas, putting Virginia in a more favorable position for snow.
While too early for specifics, there is still plenty of reason for snow lovers to be optimistic once the weather book for January closes next week.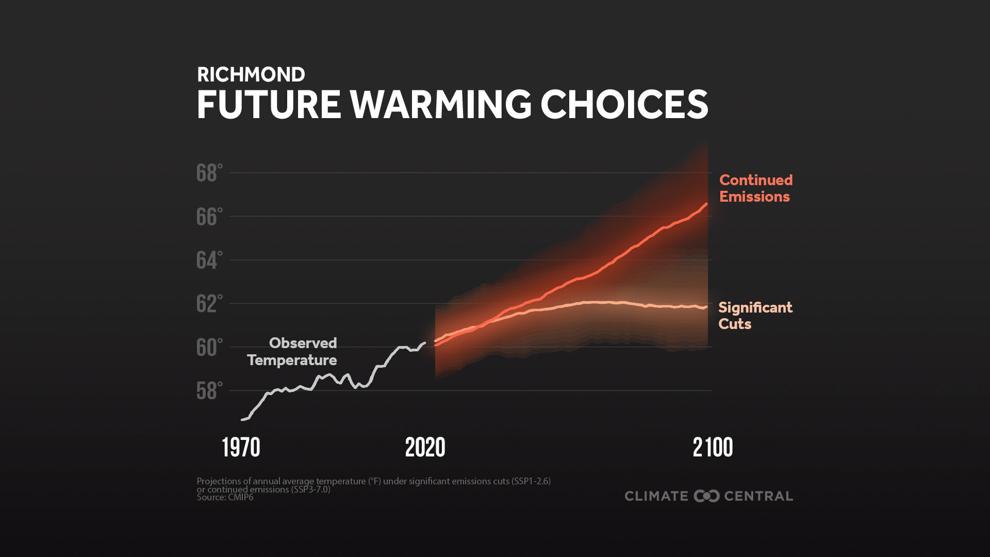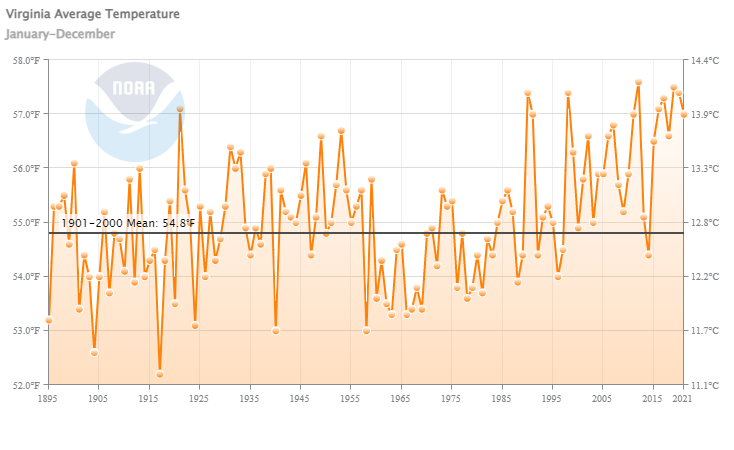 Most commonly seen birds in Virginia
Most commonly seen birds in Virginia
Stacker compiled a list of the most common birds seen near feeders in Virginia using data from the Cornell Lab of Ornithology's Project FeederWatch. Birds are ranked by the percent of sites visited from Dec. 24 to Jan. 6. Ties are broken by the average group size when seen, any further ties were not broken. Data was collected at 498 count sites in Virginia. States with less than 10 count sites were not included in rankings for each bird.
Project FeederWatch, a citizen science project where participants collect data on birds at their feeders, was founded in Ontario by Erica Dunn and the Long Point Bird Observatory in 1976. The project partnered with the Cornell Lab of Ornithology after 10 years to scale the project across the U.S. and Canada and now has over 20,000 participants.
The data Project FeederWatch collects is used by scientists to understand trends in bird populations. If you would like to participate as a FeederWatcher you can learn more about the project here.
Read on to see which birds are most commonly seen in your state.
You may also like: Most popular girl names in the 80s in Virginia


Canva


#50. Eastern Phoebe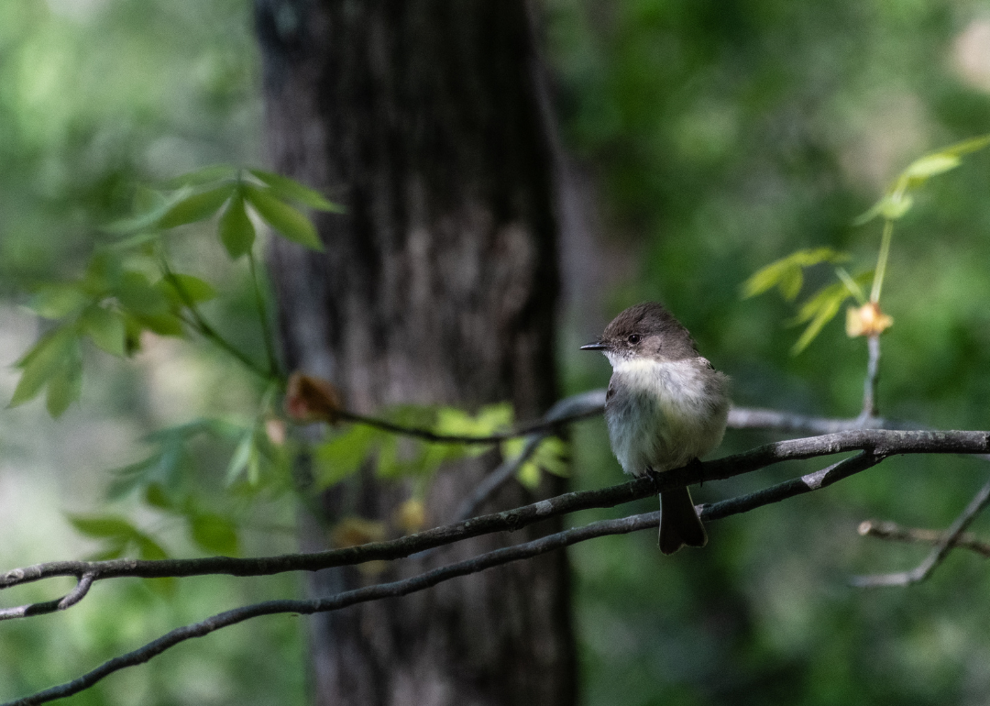 – Sites visited Dec. 24 to Jan. 6: 2%
– Average group size: 1.05
– States with the highest percent of sites visited
— #1. Georgia: 41%
— #2. South Carolina: 26%
— #3. Louisiana: 23%
— #4. Florida: 17%
— #5. North Carolina: 11%


Canva


#49. Field Sparrow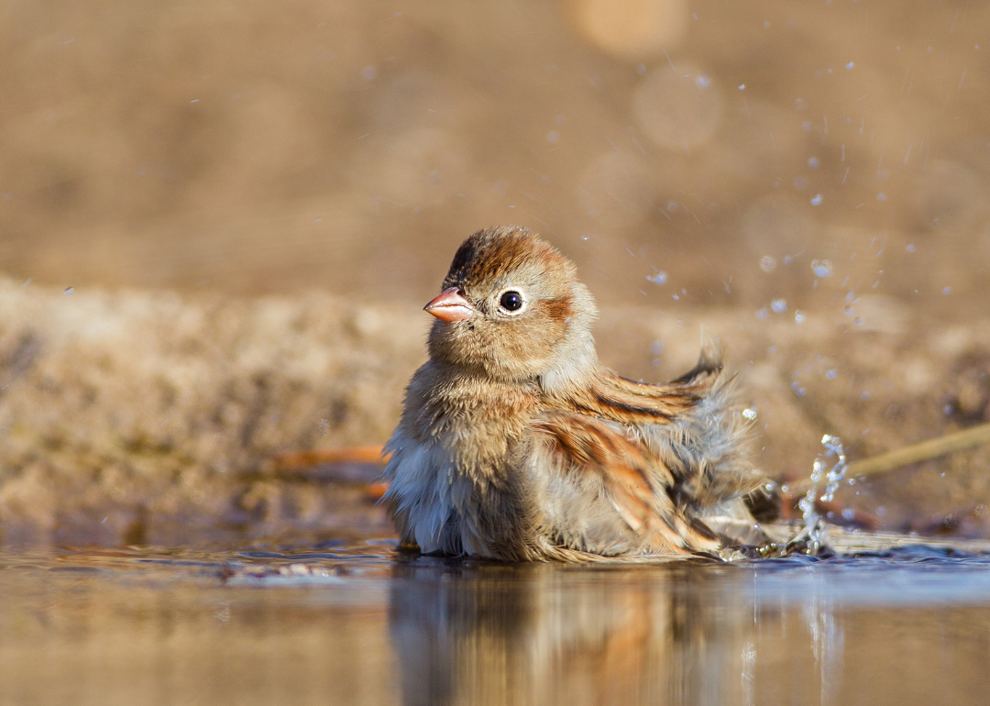 – Sites visited Dec. 24 to Jan. 6: 2%
– Average group size: 1.9
– States with the highest percent of sites visited
— #1. Oklahoma: 9%
— #2. Tennessee: 7%
— #3. South Carolina: 5%
— #4. Texas: 4%
— #5. Nebraska: 3%


Canva


#48. American Tree Sparrow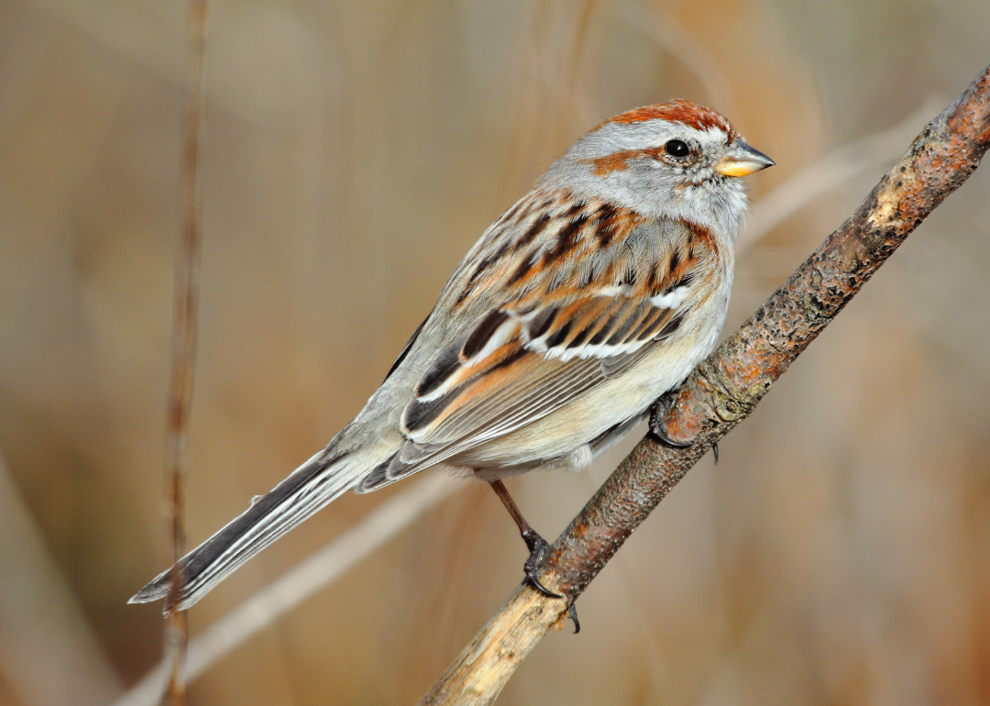 – Sites visited Dec. 24 to Jan. 6: 2%
– Average group size: 2.49
– States with the highest percent of sites visited
— #1. Wisconsin: 32%
— #2. South Dakota: 24%
— #2. Michigan: 24%
— #4. Vermont: 23%
— #5. New York: 20%


Canva


#47. Cedar Waxwing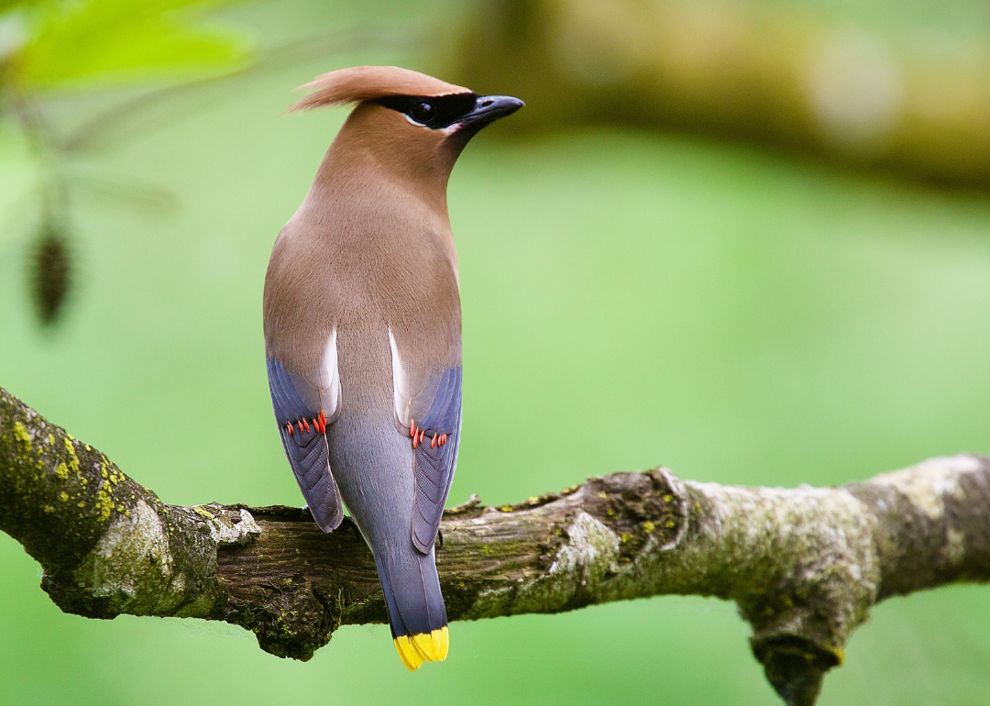 – Sites visited Dec. 24 to Jan. 6: 2%
– Average group size: 5.2
– States with the highest percent of sites visited
— #1. Texas: 16%
— #2. Mississippi: 9%
— #2. Idaho: 9%
— #4. South Carolina: 8%
— #5. North Carolina: 7%


Canva


#46. Sharp-shinned Hawk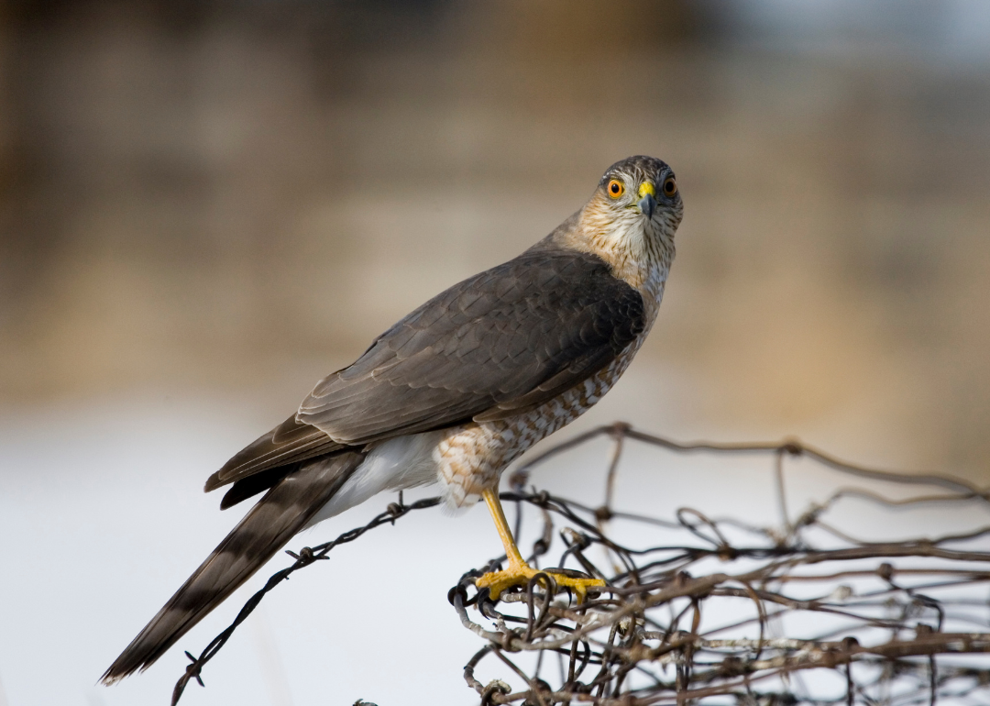 – Sites visited Dec. 24 to Jan. 6: 3%
– Average group size: 1.0
– States with the highest percent of sites visited
— #1. Idaho: 16%
— #2. Missouri: 7%
— #2. Kansas: 7%
— #2. Utah: 7%
— #5. Connecticut: 6%
You may also like: Best places to raise a family in Virginia


Canva


#45. Red-headed Woodpecker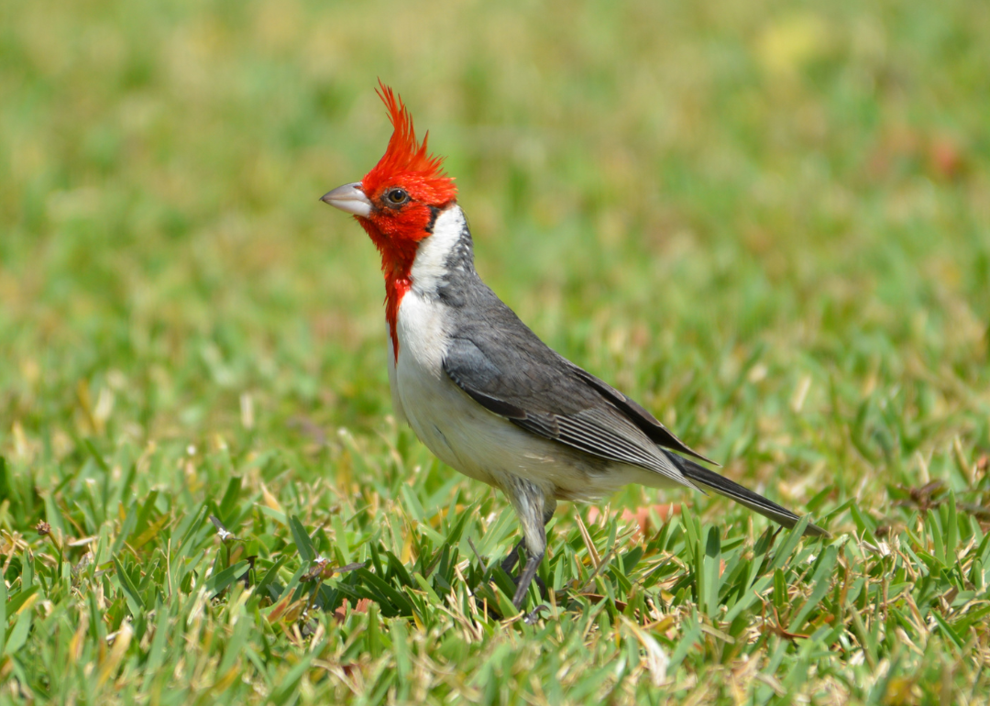 – Sites visited Dec. 24 to Jan. 6: 3%
– Average group size: 1.23
– States with the highest percent of sites visited
— #1. Iowa: 9%
— #1. Mississippi: 9%
— #3. Kentucky: 6%
— #4. Tennessee: 5%
— #4. Kansas: 5%


Canva


#44. Pine Siskin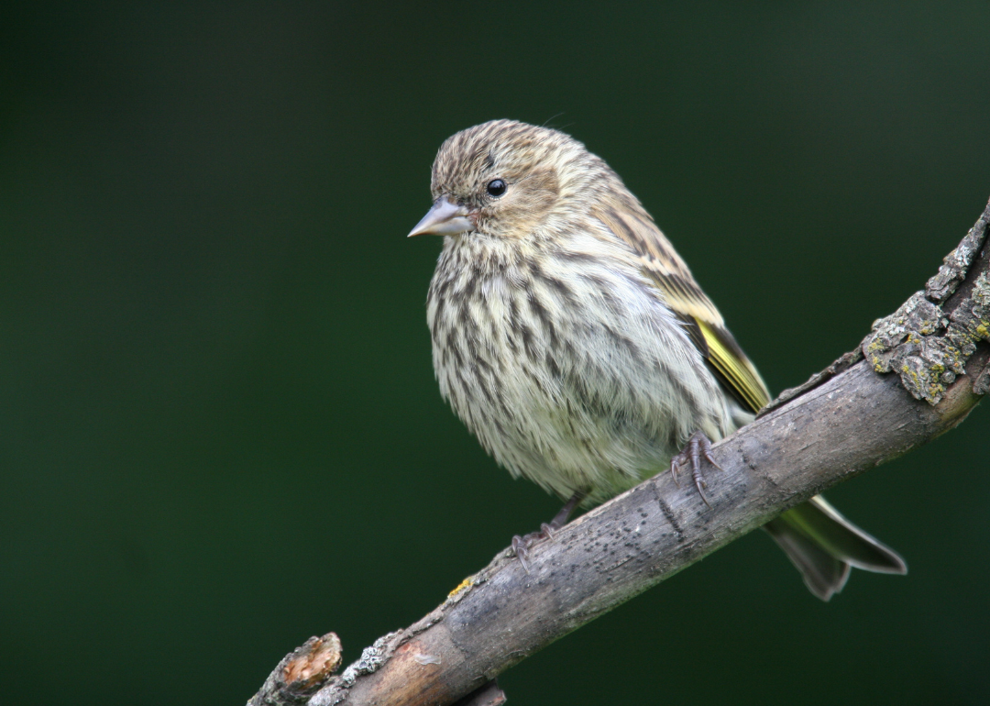 – Sites visited Dec. 24 to Jan. 6: 3%
– Average group size: 1.45
– States with the highest percent of sites visited
— #1. New Mexico: 39%
— #2. Colorado: 16%
— #3. Arizona: 15%
— #4. Maine: 14%
— #5. Alabama: 10%


Canva


#43. White-crowned Sparrow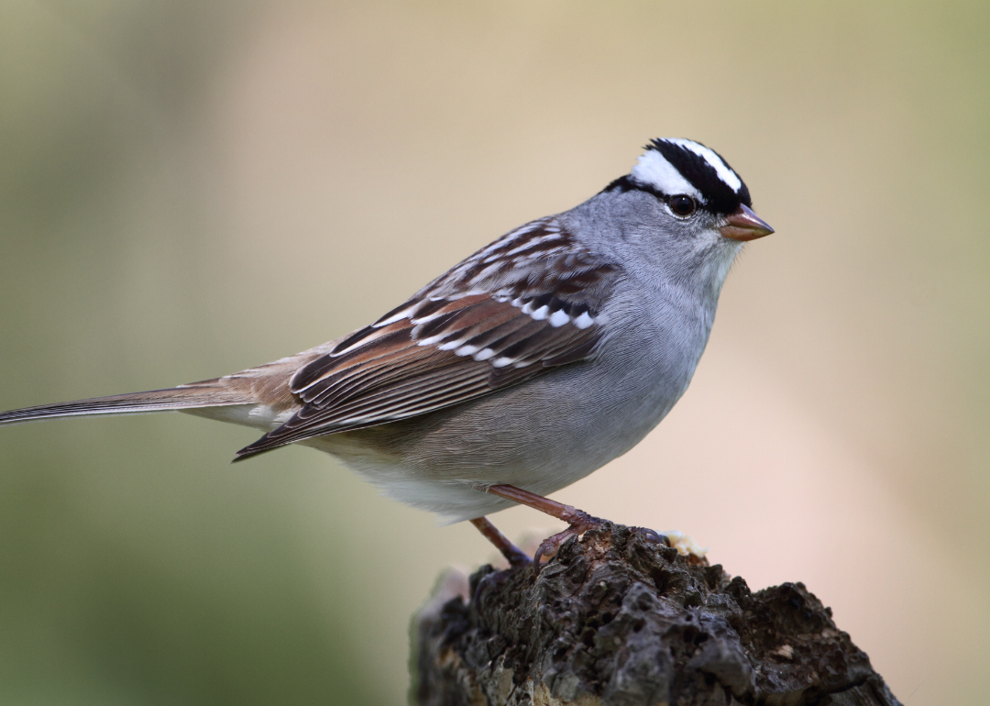 – Sites visited Dec. 24 to Jan. 6: 4%
– Average group size: 1.75
– States with the highest percent of sites visited
— #1. Nevada: 73%
— #2. California: 69%
— #3. Arizona: 59%
— #4. New Mexico: 31%
— #5. Washington: 20%


Canva


#42. Brown Creeper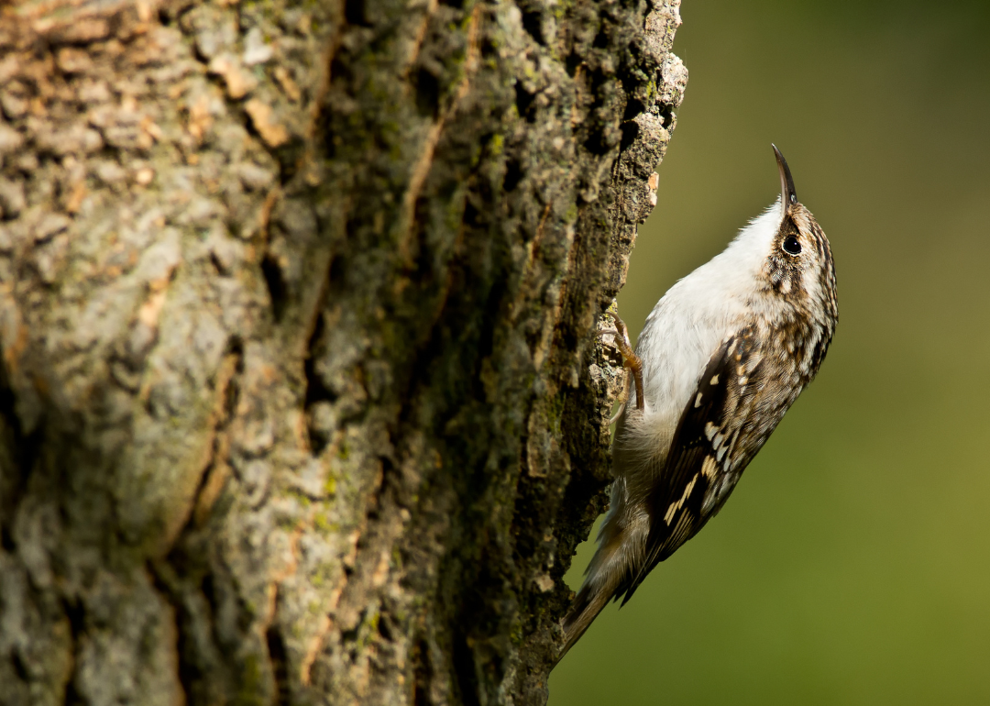 – Sites visited Dec. 24 to Jan. 6: 6%
– Average group size: 1.02
– States with the highest percent of sites visited
— #1. Arkansas: 17%
— #2. Oklahoma: 12%
— #3. Maine: 11%
— #4. Indiana: 10%
— #5. Maryland: 8%


Canva


#41. Brown-headed Nuthatch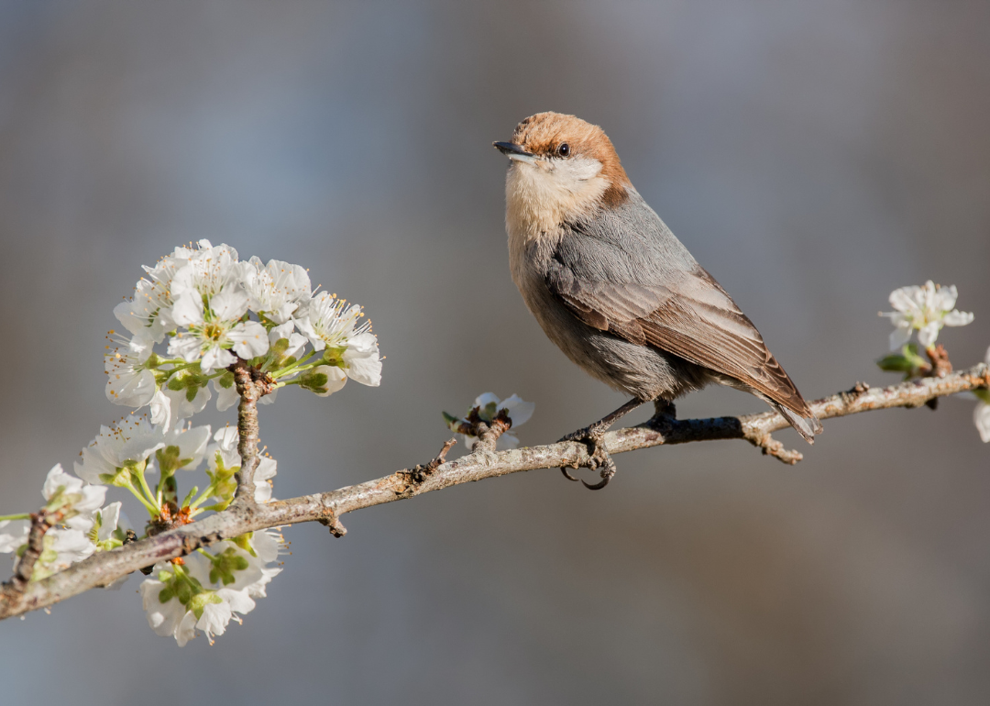 – Sites visited Dec. 24 to Jan. 6: 6%
– Average group size: 1.31
– States with the highest percent of sites visited
— #1. Georgia: 55%
— #2. North Carolina: 39%
— #3. South Carolina: 25%
— #4. Alabama: 13%
— #5. Mississippi: 9%
You may also like: What to know about workers' compensation in Virginia


Canva


#40. Cooper's Hawk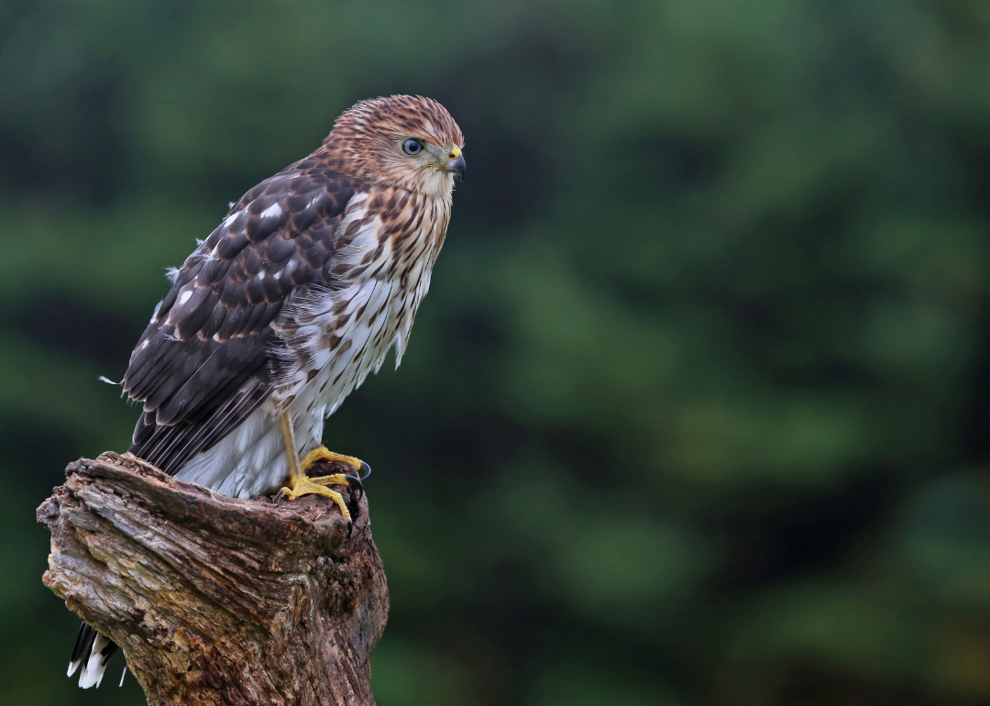 – Sites visited Dec. 24 to Jan. 6: 7%
– Average group size: 1.02
– States with the highest percent of sites visited
— #1. Nevada: 33%
— #2. Arizona: 24%
— #3. Kentucky: 21%
— #4. New Jersey: 20%
— #5. Illinois: 17%


Canva


#39. Red-breasted Nuthatch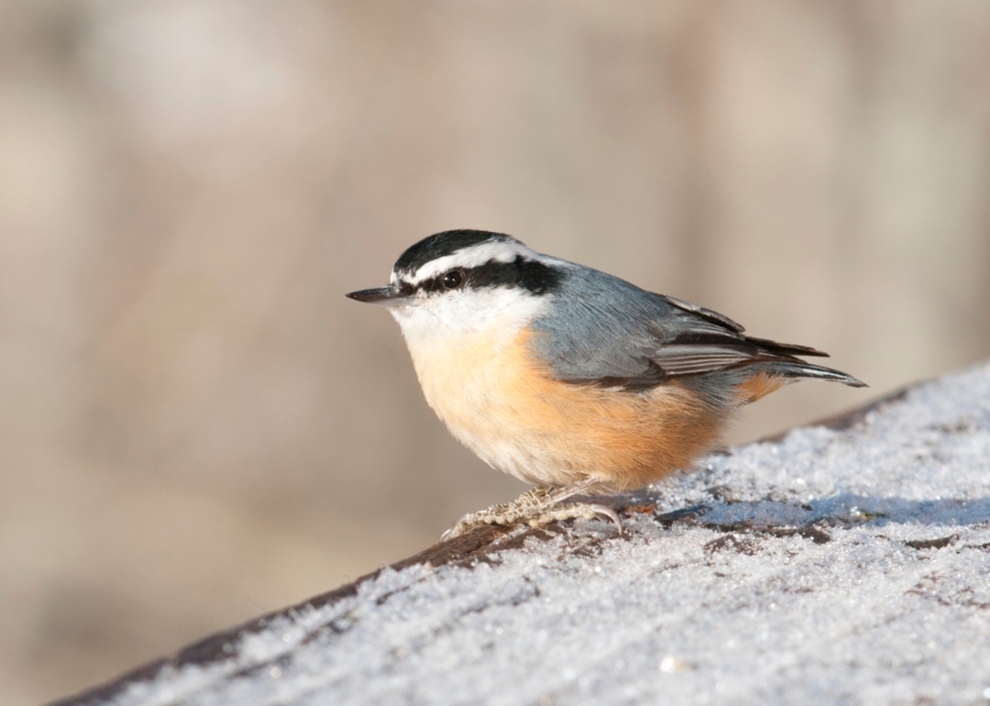 – Sites visited Dec. 24 to Jan. 6: 7%
– Average group size: 1.16
– States with the highest percent of sites visited
— #1. Maine: 71%
— #2. Alaska: 61%
— #3. Washington: 50%
— #4. Wisconsin: 48%
— #4. Michigan: 48%


Canva


#38. Black-capped Chickadee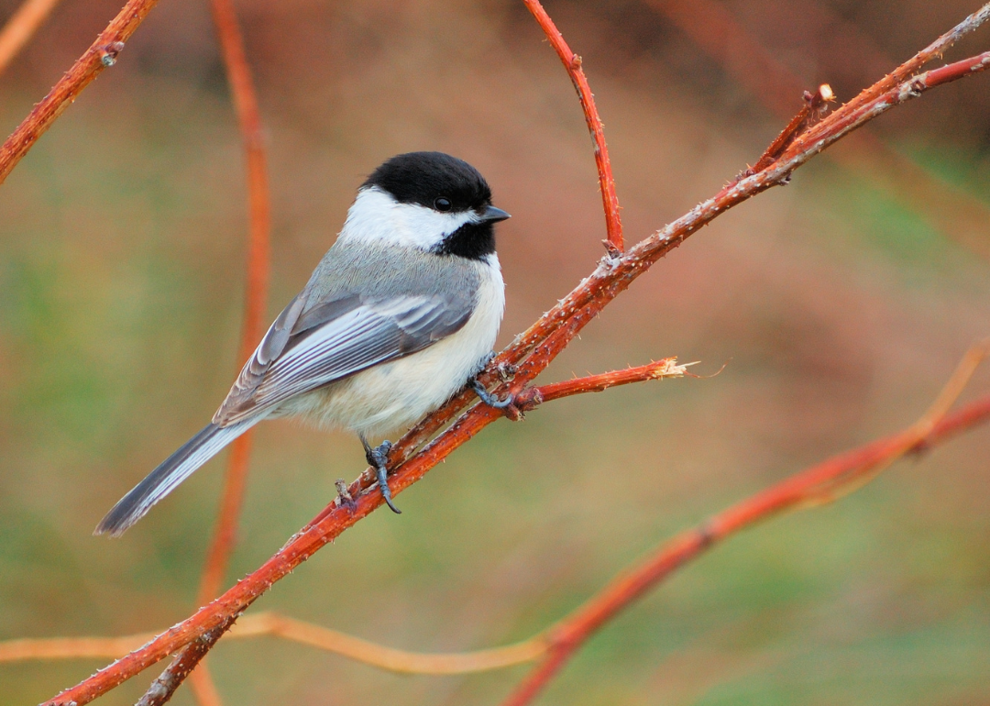 – Sites visited Dec. 24 to Jan. 6: 7%
– Average group size: 2.15
– States with the highest percent of sites visited
— #1. Vermont: 98%
— #2. Maine: 96%
— #2. Massachusetts: 96%
— #4. Minnesota: 95%
— #4. Connecticut: 95%


Canva


#37. Red-shouldered Hawk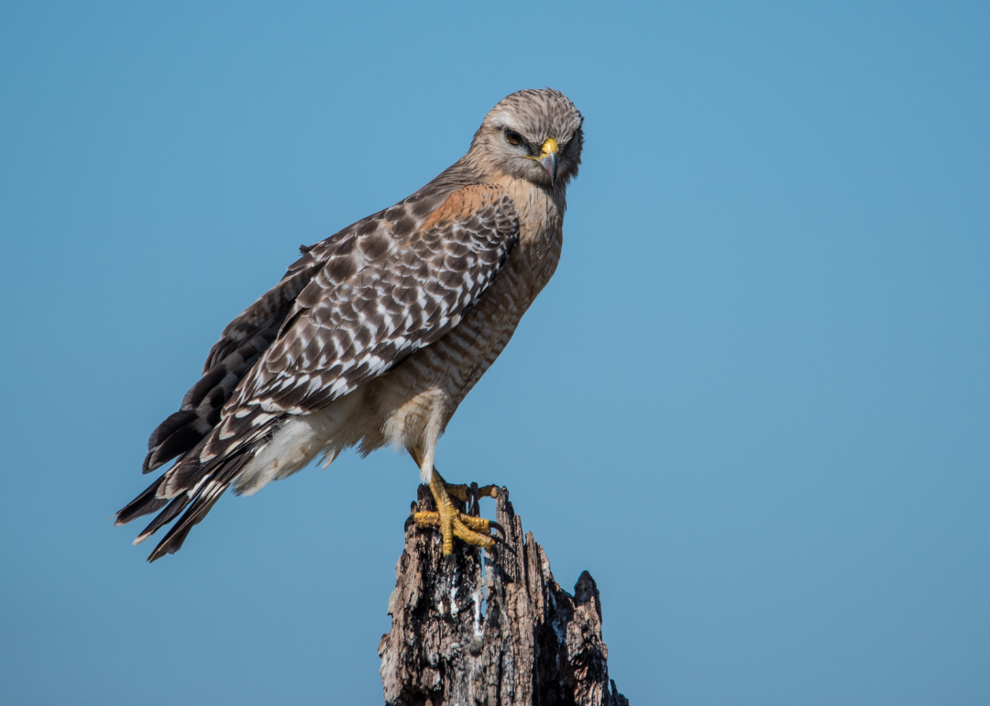 – Sites visited Dec. 24 to Jan. 6: 8%
– Average group size: 1.06
– States with the highest percent of sites visited
— #1. Florida: 11%
— #2. Maryland: 9%
— #2. Oklahoma: 9%
— #4. North Carolina: 8%
— #4. Virginia: 8%


Canva


#36. Brown Thrasher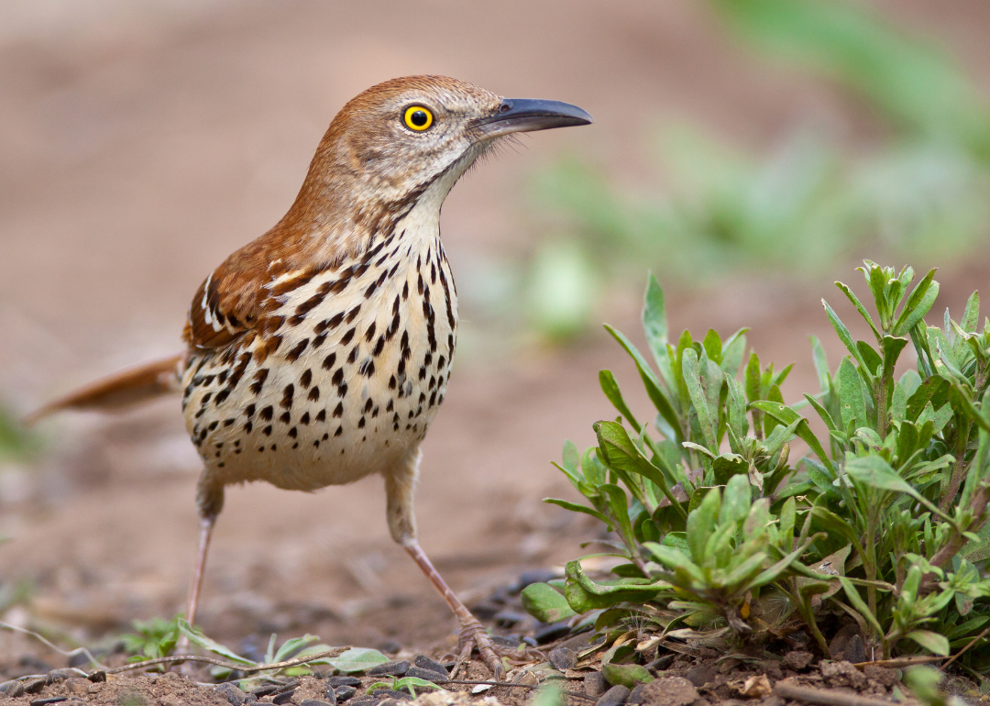 – Sites visited Dec. 24 to Jan. 6: 9%
– Average group size: 1.02
– States with the highest percent of sites visited
— #1. Mississippi: 45%
— #2. Georgia: 38%
— #3. South Carolina: 31%
— #4. Alabama: 30%
— #5. North Carolina: 26%
You may also like: Highest rated beer in Virginia


Canva


#35. Ruby-crowned Kinglet
– Sites visited Dec. 24 to Jan. 6: 9%
– Average group size: 1.06
– States with the highest percent of sites visited
— #1. Georgia: 47%
— #2. South Carolina: 37%
— #3. Mississippi: 36%
— #4. Alabama: 33%
— #5. North Carolina: 32%


Canva


#34. Eastern Towhee
– Sites visited Dec. 24 to Jan. 6: 9%
– Average group size: 1.24
– States with the highest percent of sites visited
— #1. Tennessee: 37%
— #2. North Carolina: 34%
— #3. Georgia: 32%
— #4. Alabama: 25%
— #5. Mississippi: 18%


Canva


#33. Chipping Sparrow
– Sites visited Dec. 24 to Jan. 6: 9%
– Average group size: 1.91
– States with the highest percent of sites visited
— #1. Georgia: 58%
— #2. Mississippi: 55%
— #2. South Carolina: 55%
— #4. North Carolina: 34%
— #5. Alabama: 33%


Canva


#31. Common Grackle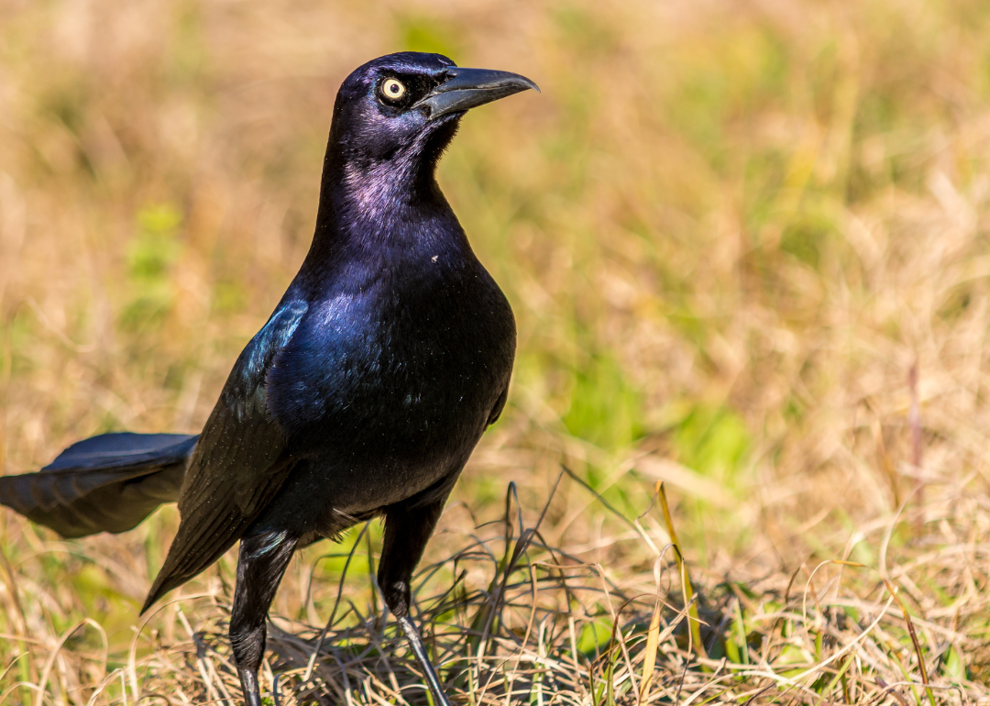 – Sites visited Dec. 24 to Jan. 6: 10%
– Average group size: 3.38
– States with the highest percent of sites visited
— #1. Florida: 29%
— #2. New Jersey: 27%
— #3. Delaware: 22%
— #4. Arkansas: 21%
— #5. Tennessee: 16%
You may also like: Zip codes with the most expensive homes in Virginia


Canva


#30. Brown-headed Cowbird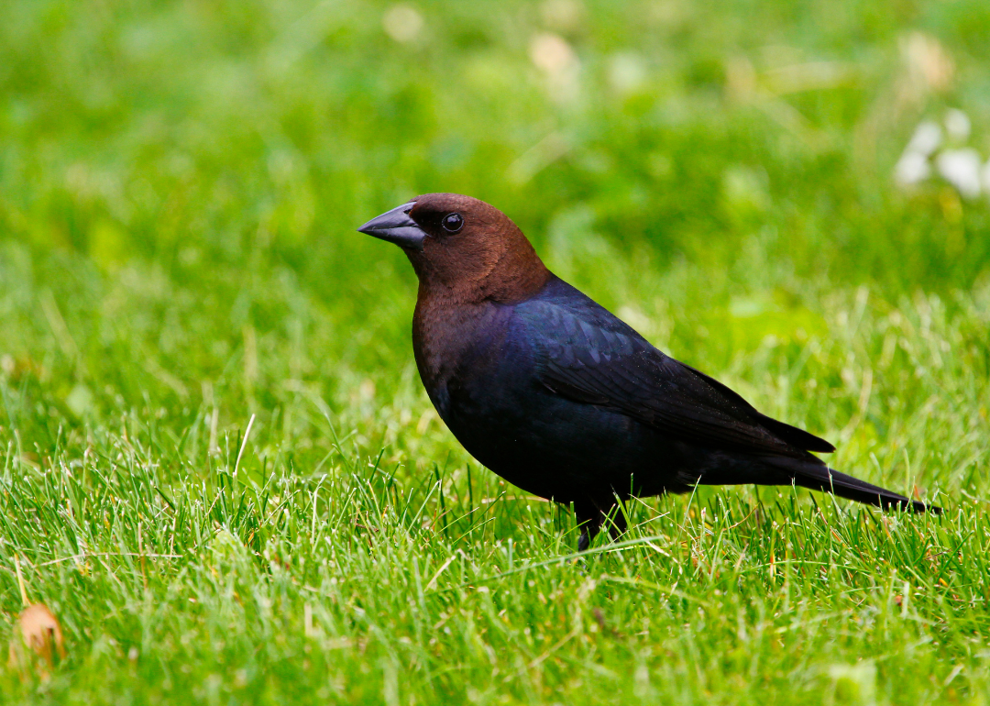 – Sites visited Dec. 24 to Jan. 6: 11%
– Average group size: 3.0
– States with the highest percent of sites visited
— #1. Alabama: 23%
— #2. Ohio: 15%
— #3. Tennessee: 14%
— #3. Florida: 14%
— #3. Delaware: 14%


Canva


#29. Hermit Thrush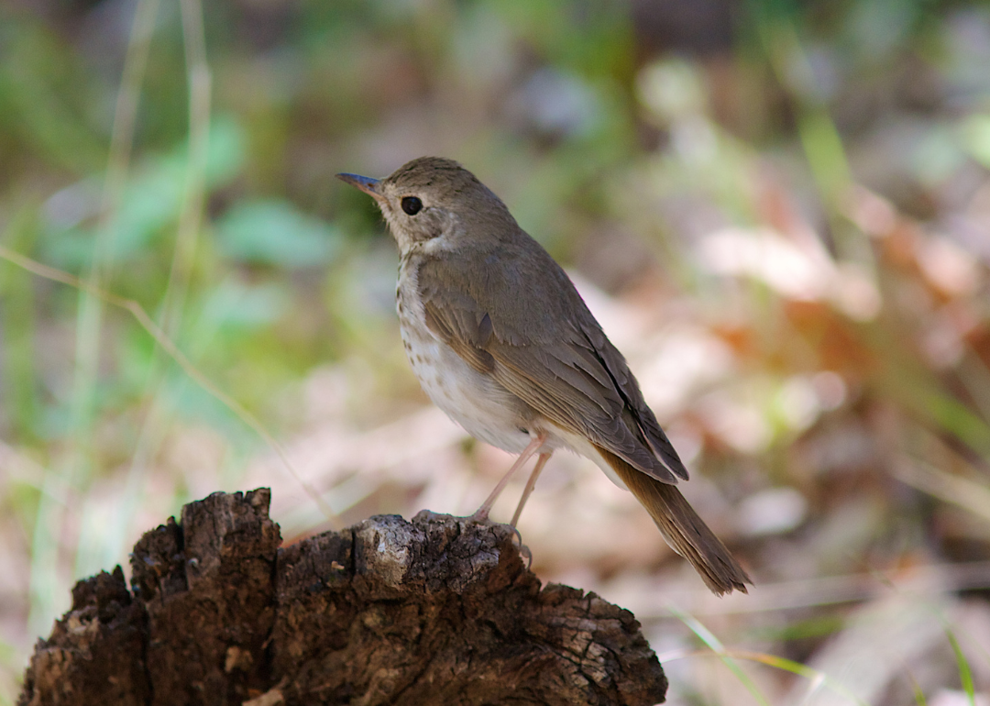 – Sites visited Dec. 24 to Jan. 6: 13%
– Average group size: 1.01
– States with the highest percent of sites visited
— #1. North Carolina: 18%
— #2. California: 17%
— #3. Georgia: 15%
— #4. Virginia: 13%
— #5. Alabama: 8%


Canva


#28. Yellow-bellied Sapsucker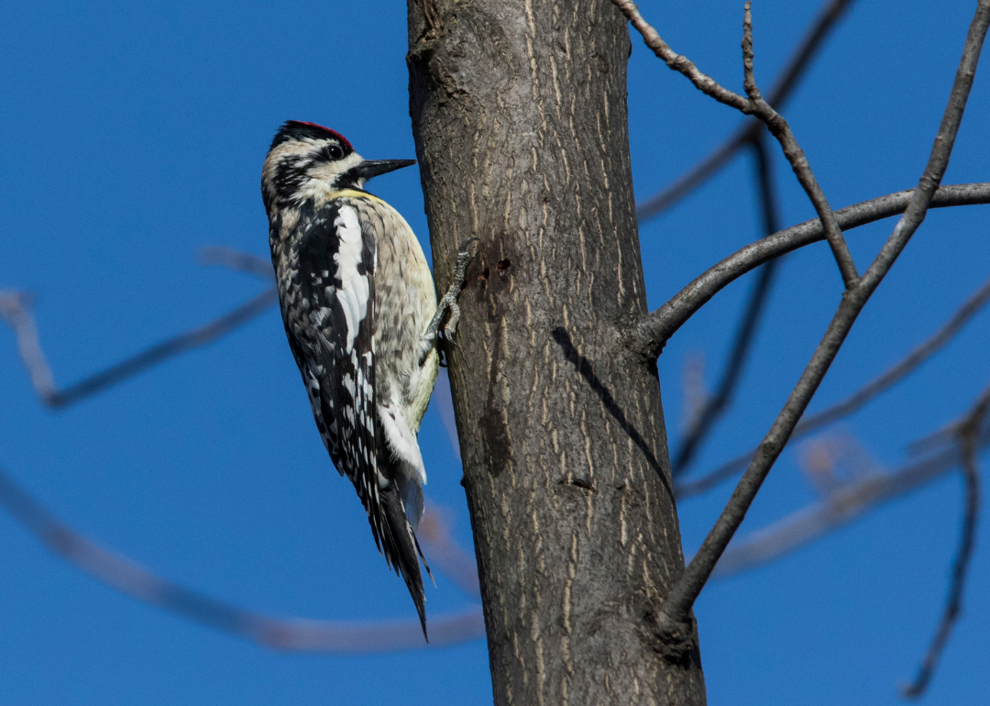 – Sites visited Dec. 24 to Jan. 6: 14%
– Average group size: 1.1
– States with the highest percent of sites visited
— #1. North Carolina: 18%
— #1. Oklahoma: 18%
— #3. Georgia: 15%
— #4. Virginia: 14%
— #5. Tennessee: 13%


Canva


#27. Pine Warbler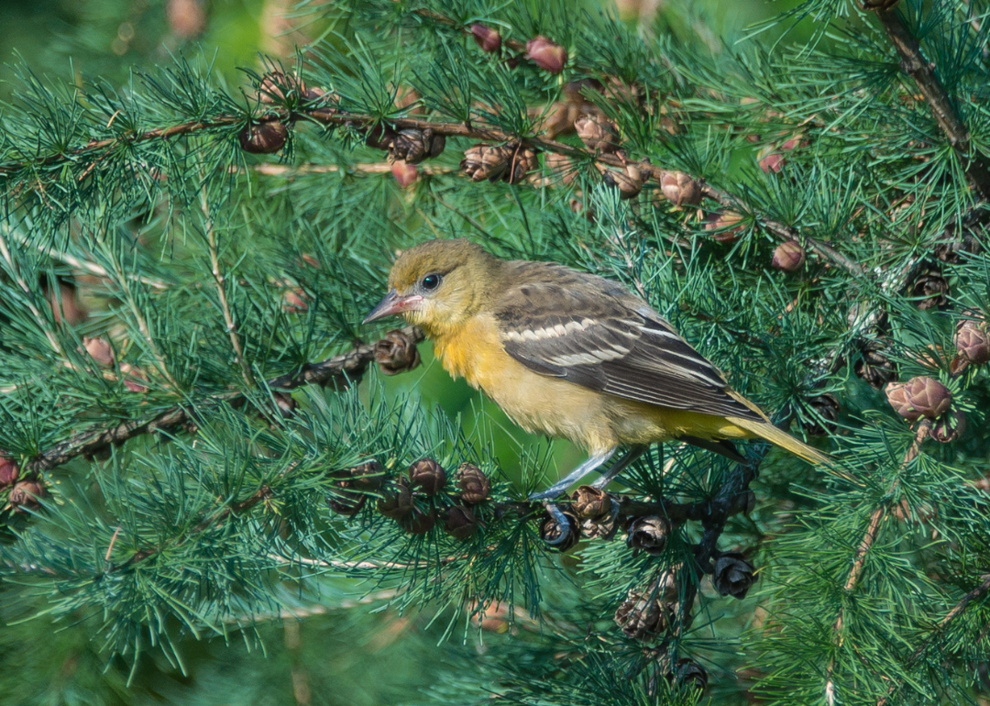 – Sites visited Dec. 24 to Jan. 6: 14%
– Average group size: 1.23
– States with the highest percent of sites visited
— #1. Georgia: 62%
— #2. South Carolina: 54%
— #3. North Carolina: 45%
— #4. Alabama: 35%
— #5. Florida: 33%


Canva


#26. Red-winged Blackbird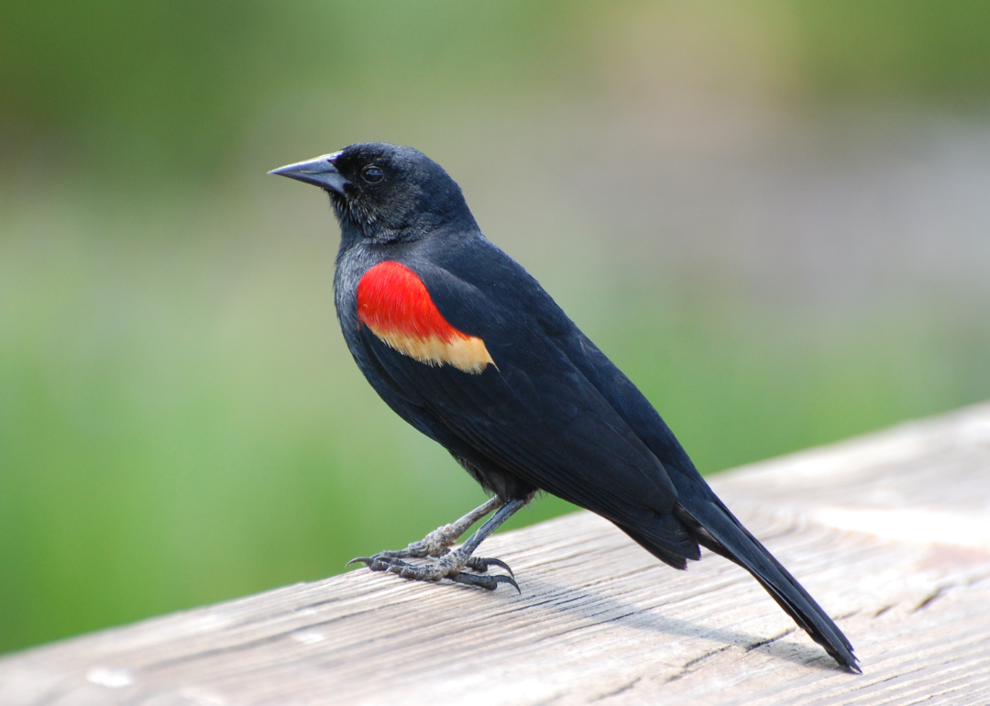 – Sites visited Dec. 24 to Jan. 6: 14%
– Average group size: 3.22
– States with the highest percent of sites visited
— #1. Oklahoma: 35%
— #2. Mississippi: 27%
— #3. Colorado: 23%
— #4. Texas: 20%
— #5. Utah: 19%
You may also like: Best high schools in Virginia


Canva


#25. Purple Finch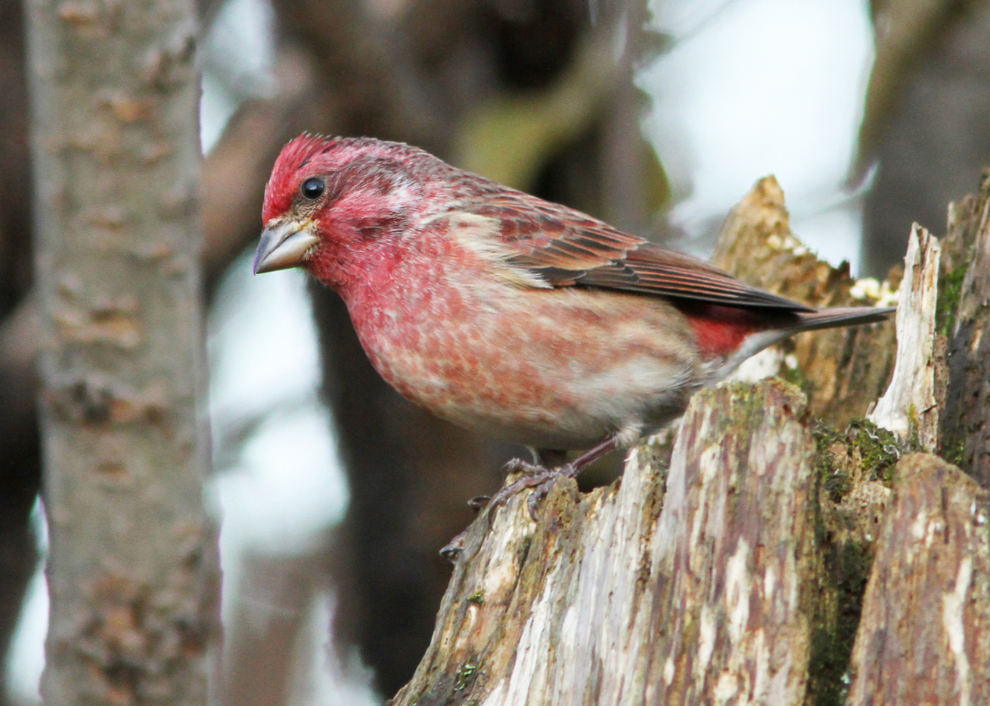 – Sites visited Dec. 24 to Jan. 6: 17%
– Average group size: 2.25
– States with the highest percent of sites visited
— #1. Mississippi: 27%
— #2. Arkansas: 25%
— #2. Georgia: 25%
— #4. Missouri: 23%
— #5. North Carolina: 22%


Canva


#24. Yellow-rumped Warbler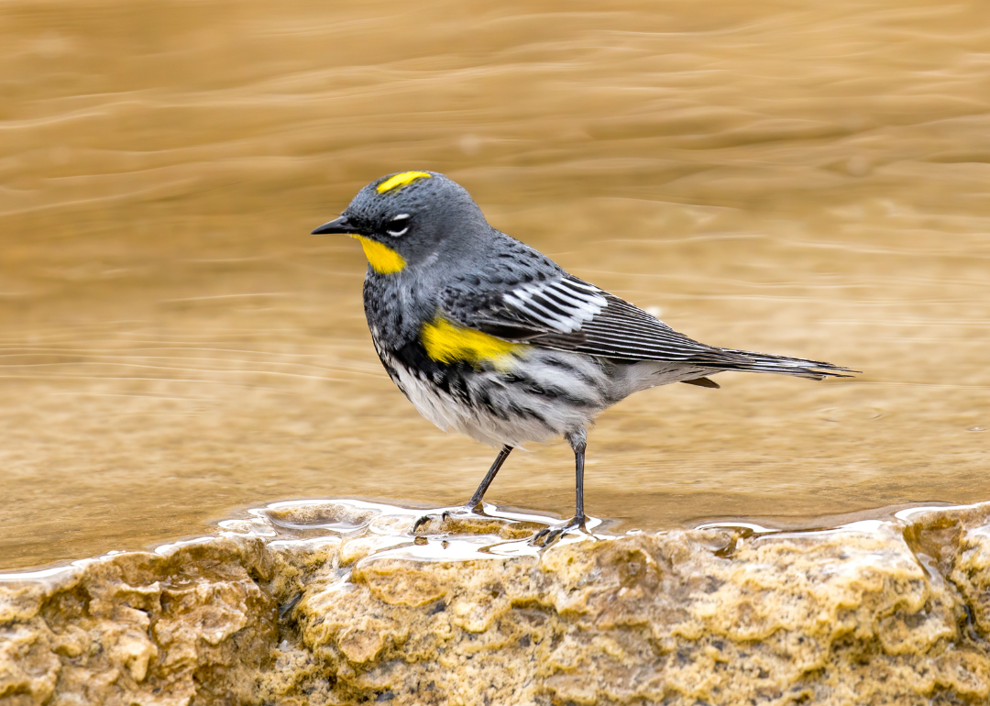 – Sites visited Dec. 24 to Jan. 6: 18%
– Average group size: 1.45
– States with the highest percent of sites visited
— #1. Nevada: 60%
— #2. Georgia: 58%
— #3. South Carolina: 55%
— #4. North Carolina: 46%
— #5. Florida: 45%


Canva


#23. Northern Flicker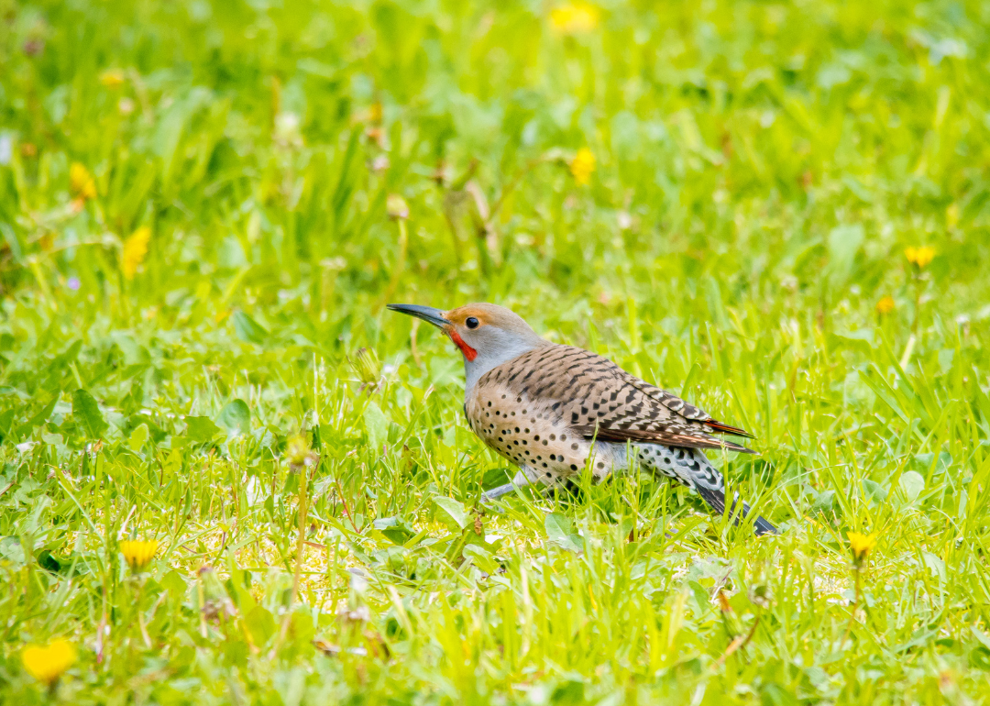 – Sites visited Dec. 24 to Jan. 6: 21%
– Average group size: 1.16
– States with the highest percent of sites visited
— #1. Montana: 72%
— #2. Colorado: 67%
— #3. Washington: 65%
— #4. Oregon: 62%
— #5. Nevada: 53%


Canva


#22. Hairy Woodpecker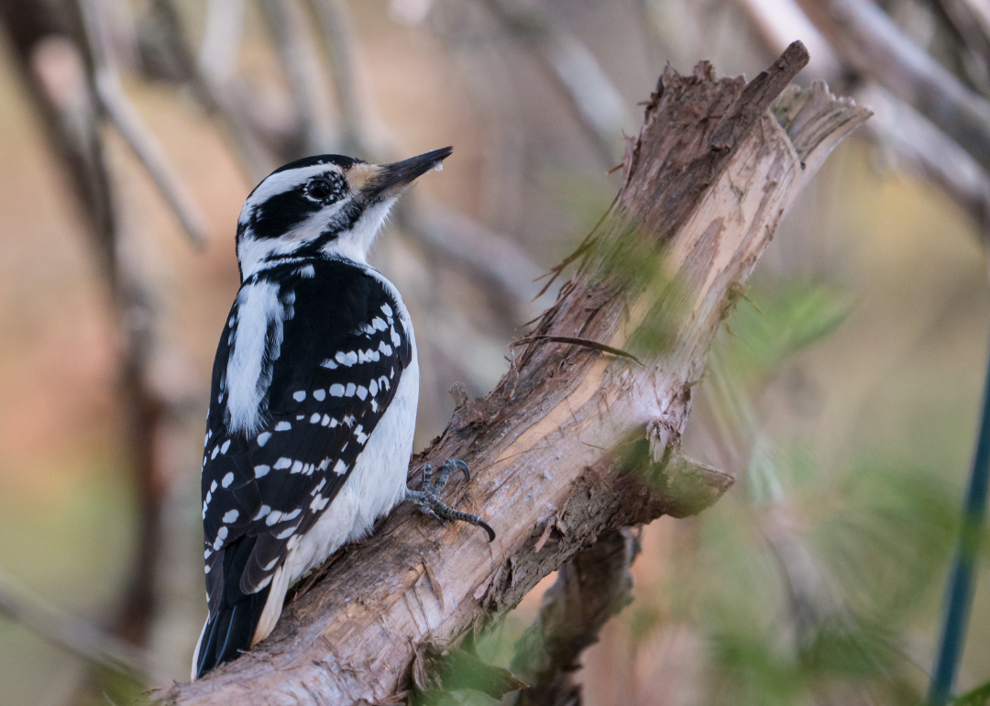 – Sites visited Dec. 24 to Jan. 6: 22%
– Average group size: 1.11
– States with the highest percent of sites visited
— #1. Vermont: 72%
— #2. Maine: 69%
— #3. New Hampshire: 63%
— #4. Minnesota: 62%
— #5. Connecticut: 61%


Canva


#21. Carolina/Black-capped Chickadee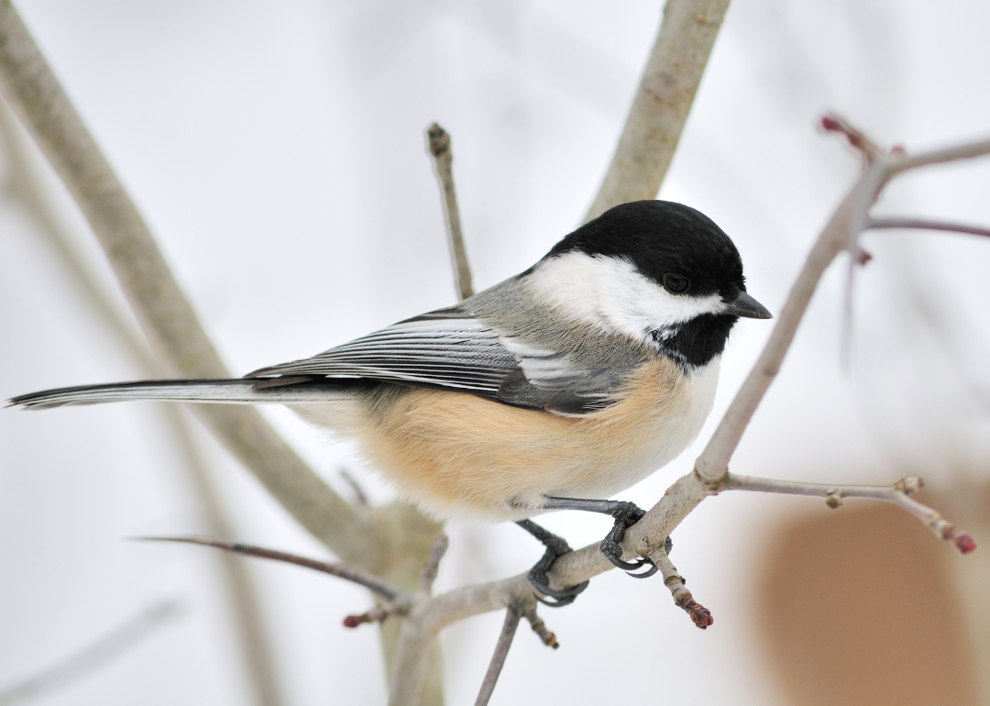 – Sites visited Dec. 24 to Jan. 6: 25%
– Average group size: 1.8
– States with the highest percent of sites visited
— #1. West Virginia: 49%
— #2. Missouri: 35%
— #3. Pennsylvania: 29%
— #4. Virginia: 25%
— #5. Ohio: 23%
You may also like: Most popular girl names in the 70s in Virginia


Canva


#20. American Robin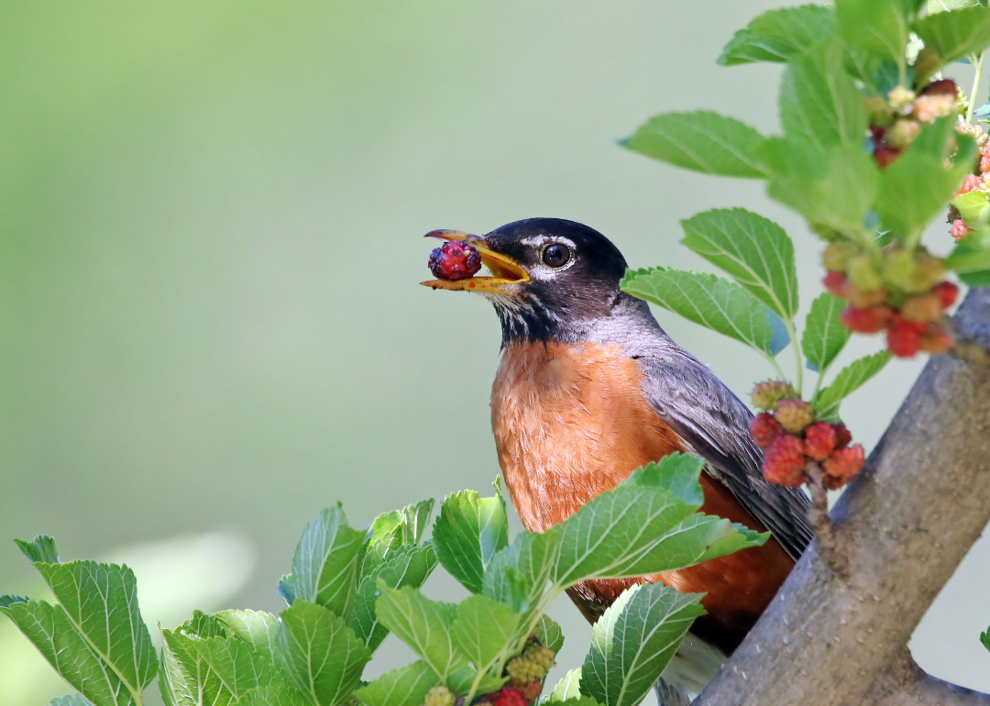 – Sites visited Dec. 24 to Jan. 6: 29%
– Average group size: 2.54
– States with the highest percent of sites visited
— #1. Nevada: 47%
— #2. Tennessee: 41%
— #2. North Carolina: 41%
— #4. Washington: 39%
— #4. New Mexico: 39%


Canva


#19. American Crow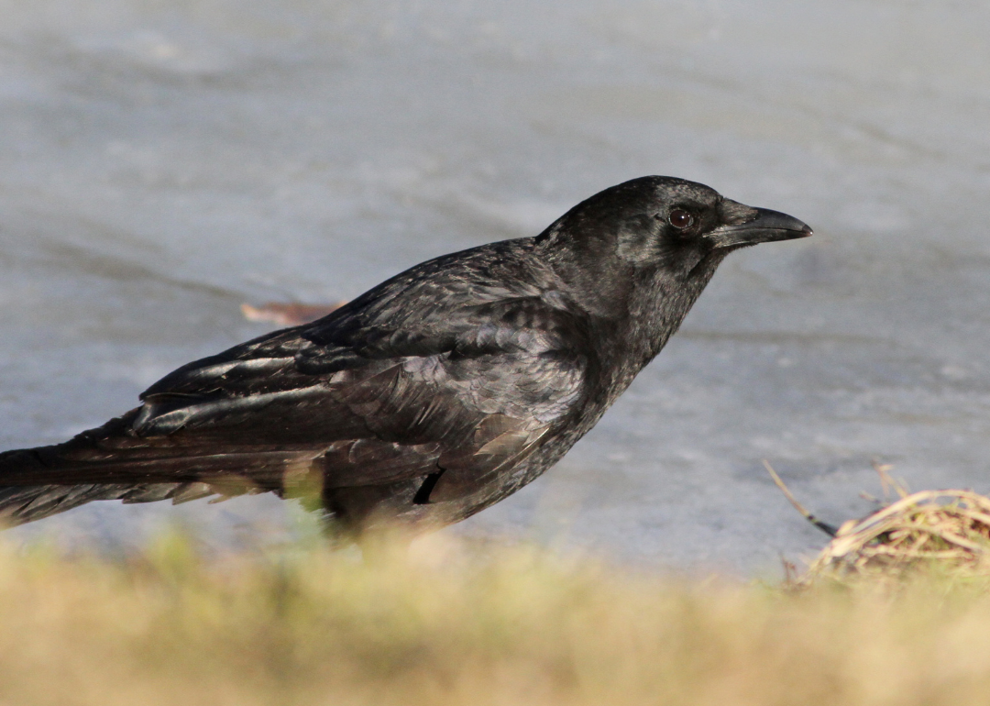 – Sites visited Dec. 24 to Jan. 6: 32%
– Average group size: 2.6
– States with the highest percent of sites visited
— #1. Oklahoma: 44%
— #2. Maine: 42%
— #2. Arkansas: 42%
— #4. Minnesota: 38%
— #5. Virginia: 32%


Canva


#18. Northern Mockingbird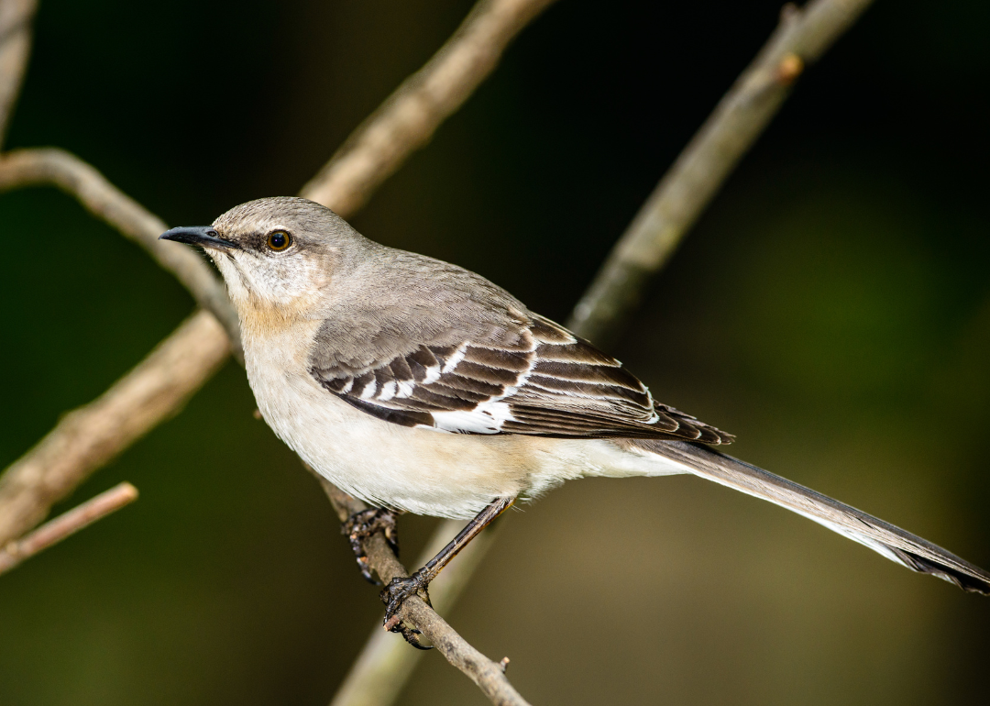 – Sites visited Dec. 24 to Jan. 6: 33%
– Average group size: 1.12
– States with the highest percent of sites visited
— #1. Mississippi: 64%
— #2. South Carolina: 57%
— #3. Alabama: 53%
— #4. Georgia: 49%
— #5. Tennessee: 46%


Canva


#17. Song Sparrow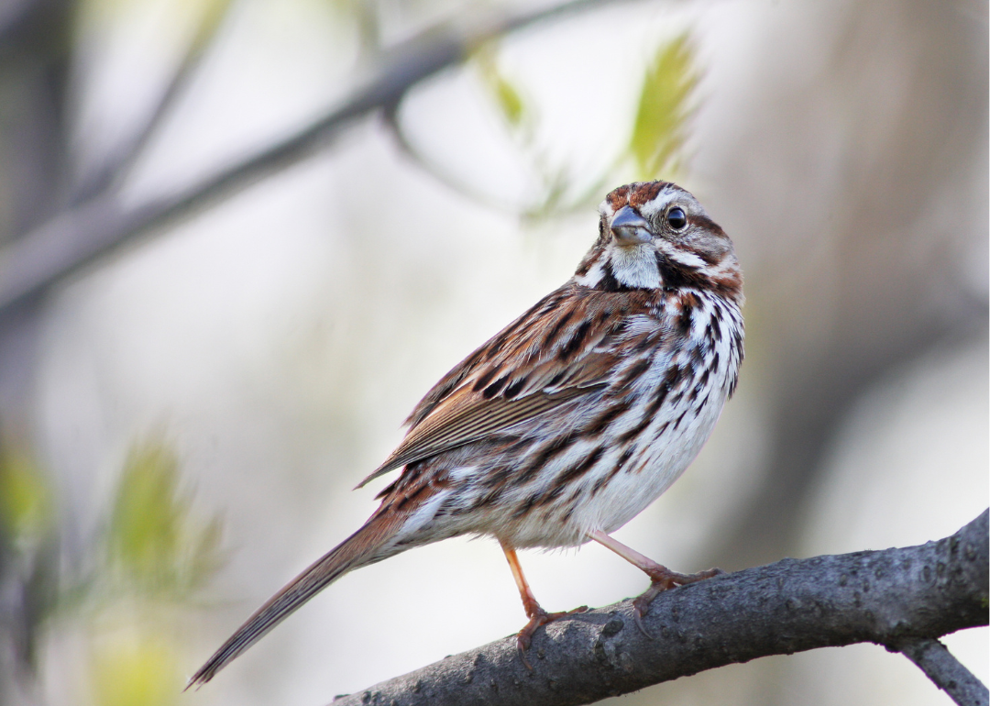 – Sites visited Dec. 24 to Jan. 6: 33%
– Average group size: 1.34
– States with the highest percent of sites visited
— #1. Washington: 57%
— #2. Kentucky: 54%
— #3. Oregon: 49%
— #4. West Virginia: 38%
— #4. Pennsylvania: 38%


Canva


#16. House Sparrow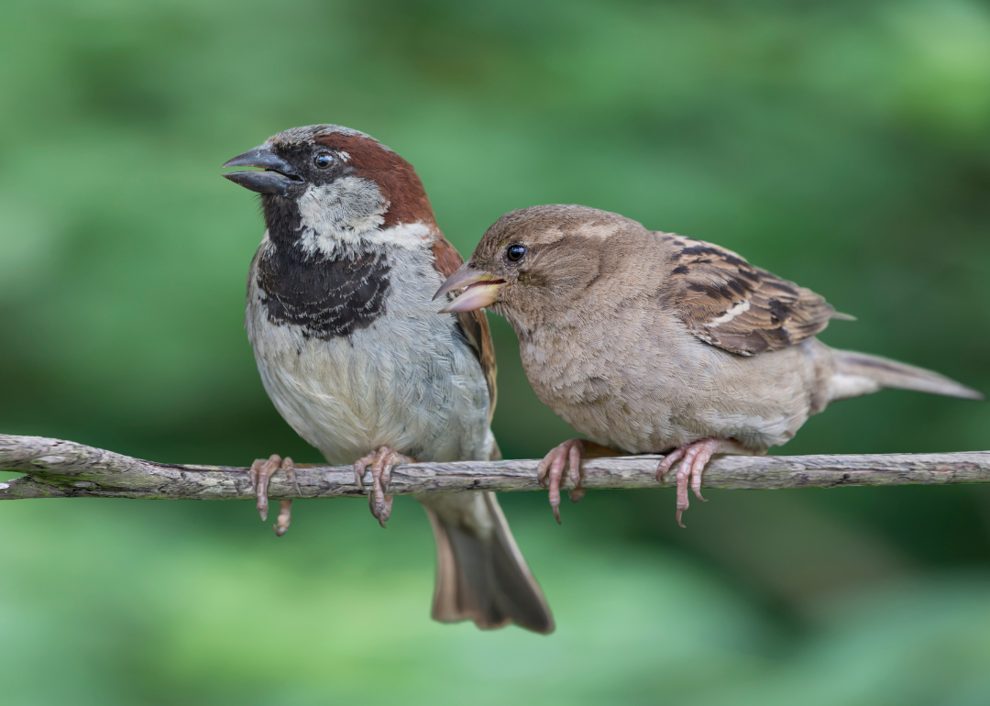 – Sites visited Dec. 24 to Jan. 6: 35%
– Average group size: 4.14
– States with the highest percent of sites visited
— #1. Iowa: 91%
— #2. Illinois: 87%
— #2. Nebraska: 87%
— #4. Indiana: 80%
— #5. Ohio: 79%
You may also like: Where people in Virginia are moving to most


Canva


#15. European Starling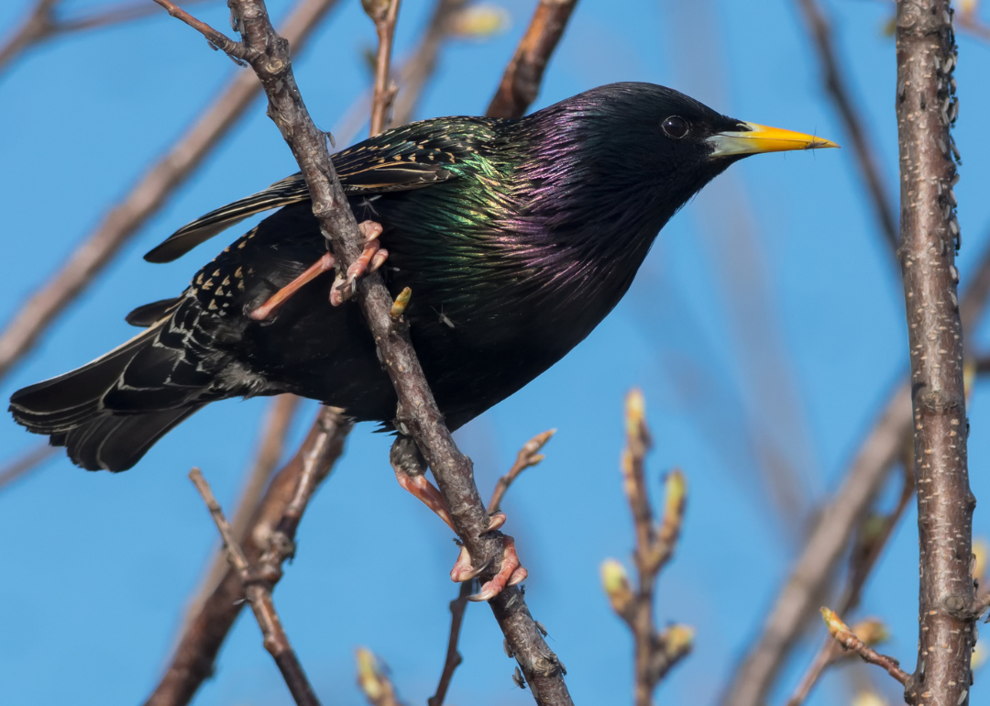 – Sites visited Dec. 24 to Jan. 6: 39%
– Average group size: 3.85
– States with the highest percent of sites visited
— #1. Indiana: 74%
— #2. Kentucky: 69%
— #3. Ohio: 67%
— #4. Delaware: 64%
— #5. Missouri: 56%


Canva


#14. Eastern Bluebird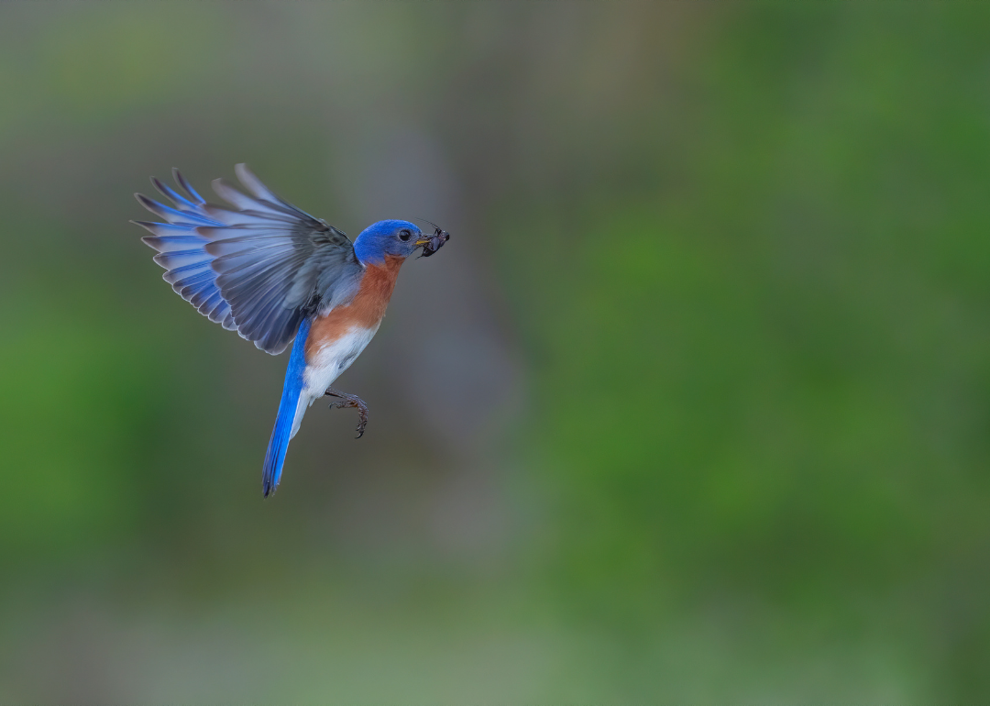 – Sites visited Dec. 24 to Jan. 6: 50%
– Average group size: 2.41
– States with the highest percent of sites visited
— #1. Georgia: 67%
— #2. North Carolina: 63%
— #3. South Carolina: 60%
— #4. Mississippi: 55%
— #5. Virginia: 50%


Canva


#13. Carolina Chickadee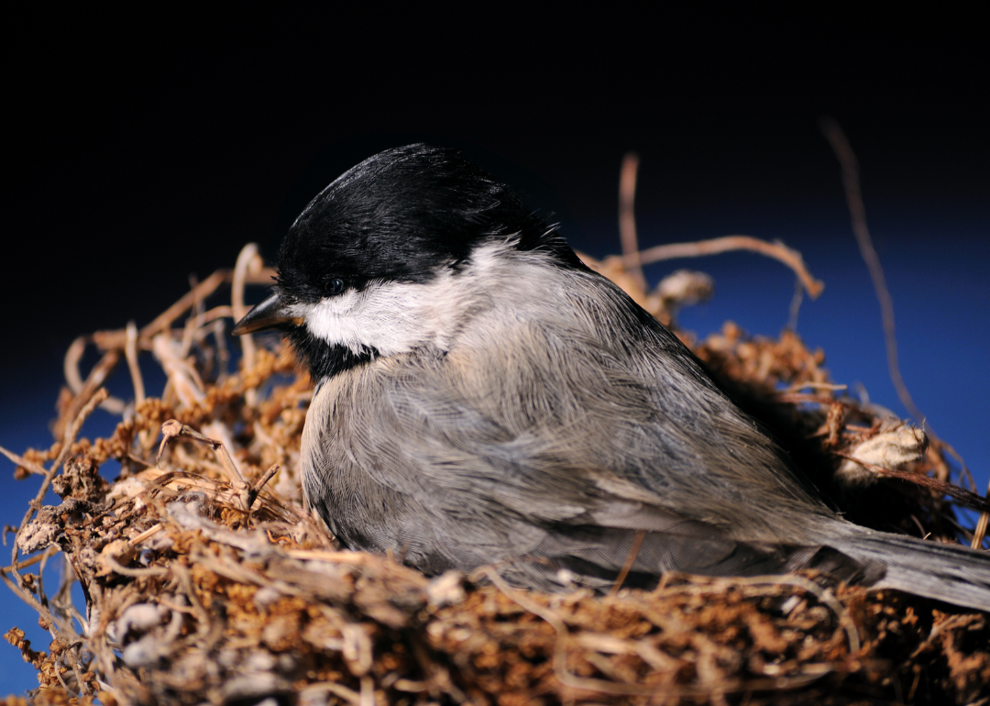 – Sites visited Dec. 24 to Jan. 6: 61%
– Average group size: 1.8
– States with the highest percent of sites visited
— #1. Arkansas: 96%
— #2. Alabama: 93%
— #3. South Carolina: 92%
— #4. Oklahoma: 85%
— #4. Georgia: 85%


Canva


#12. American Goldfinch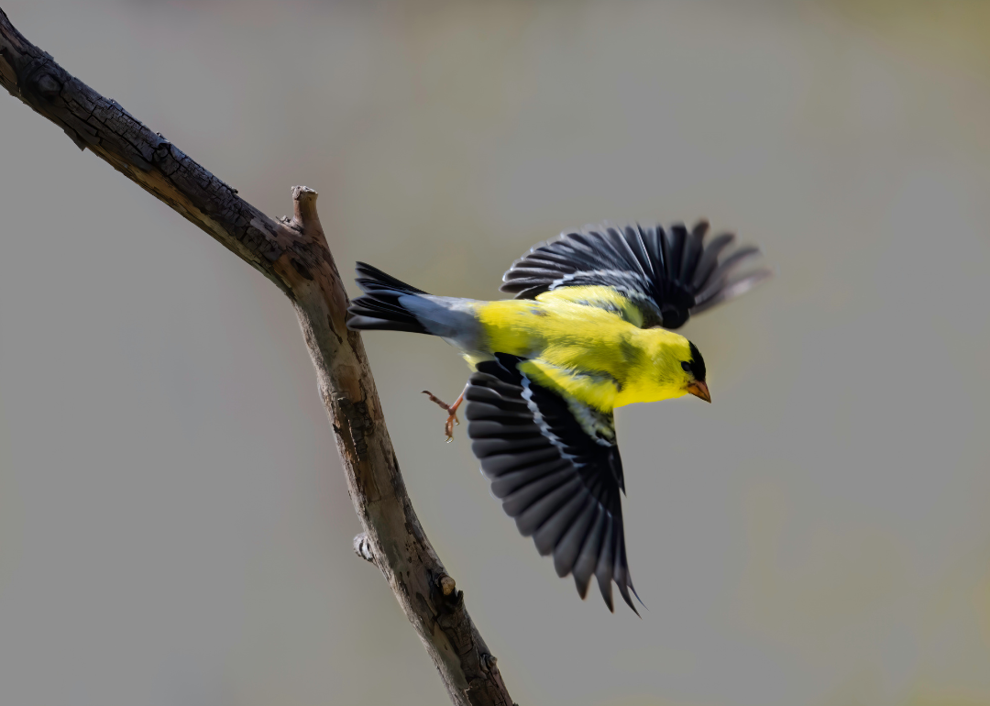 – Sites visited Dec. 24 to Jan. 6: 66%
– Average group size: 2.9
– States with the highest percent of sites visited
— #1. Oklahoma: 79%
— #2. Missouri: 76%
— #3. Wisconsin: 75%
— #3. Arkansas: 75%
— #5. Maine: 74%


Canva


#11. White-throated Sparrow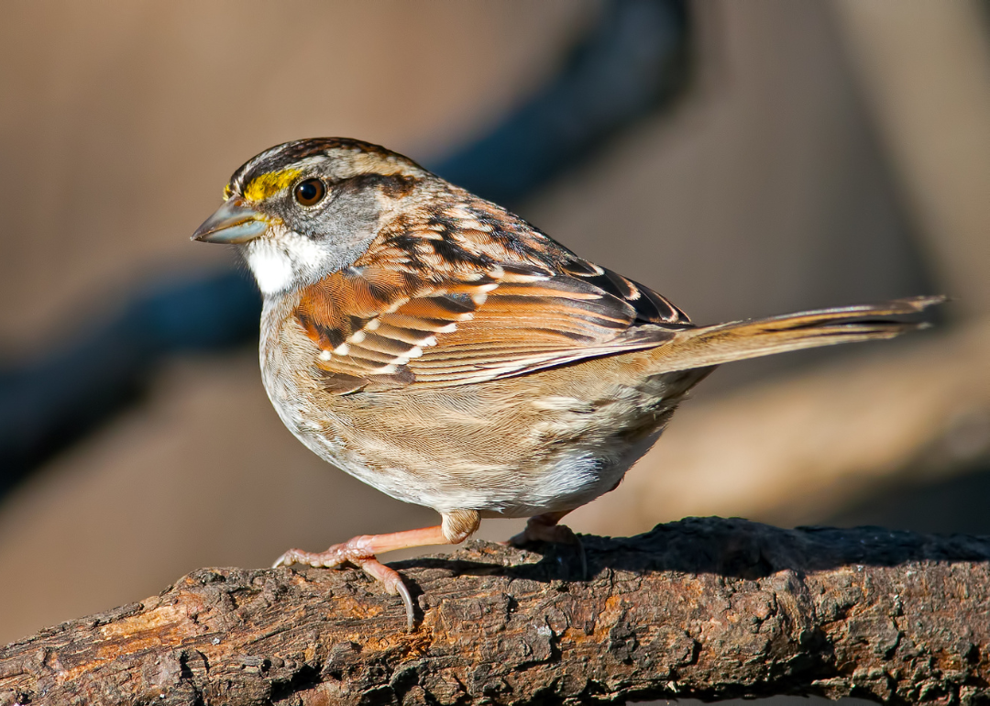 – Sites visited Dec. 24 to Jan. 6: 68%
– Average group size: 2.74
– States with the highest percent of sites visited
— #1. Arkansas: 79%
— #2. Maryland: 74%
— #3. New Jersey: 70%
— #4. Virginia: 68%
— #5. Delaware: 67%
You may also like: Virginia is the #5 state with the lowest Black homeownership gap


Canva


#10. Blue Jay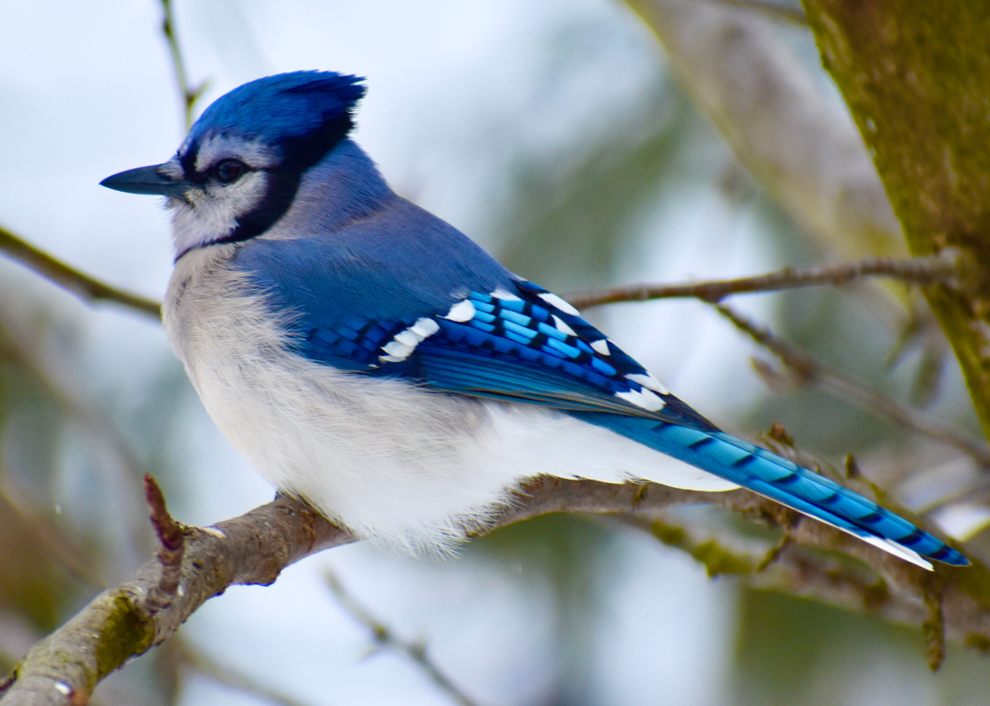 – Sites visited Dec. 24 to Jan. 6: 69%
– Average group size: 2.19
– States with the highest percent of sites visited
— #1. Nebraska: 87%
— #2. Indiana: 83%
— #3. Ohio: 82%
— #4. Iowa: 81%
— #5. New Jersey: 80%


Canva


#9. Red-bellied Woodpecker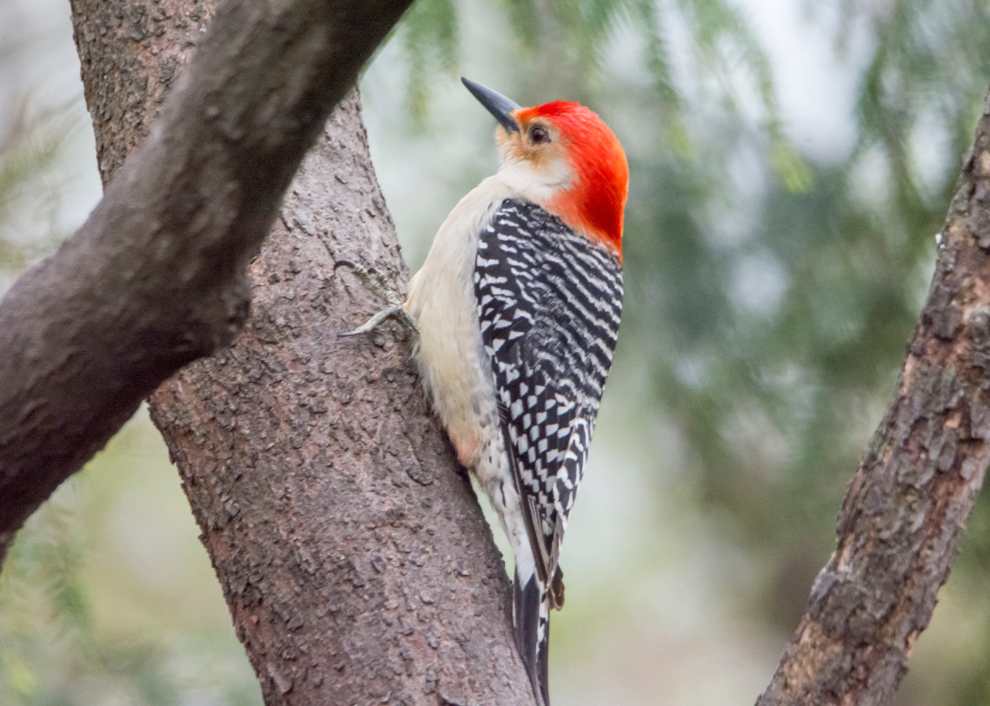 – Sites visited Dec. 24 to Jan. 6: 74%
– Average group size: 1.13
– States with the highest percent of sites visited
— #1. West Virginia: 87%
— #2. Ohio: 81%
— #3. Connecticut: 80%
— #4. Kentucky: 79%
— #5. Indiana: 78%


Canva


#8. White-breasted Nuthatch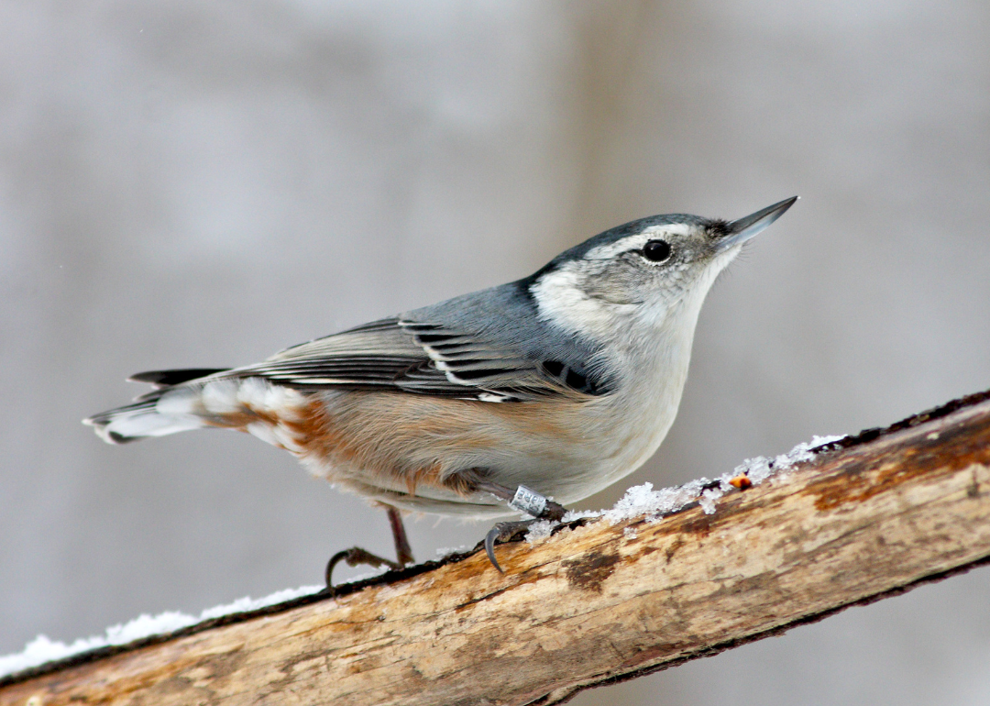 – Sites visited Dec. 24 to Jan. 6: 74%
– Average group size: 1.36
– States with the highest percent of sites visited
— #1. Maine: 87%
— #2. West Virginia: 85%
— #3. Connecticut: 84%
— #3. Vermont: 84%
— #5. Massachusetts: 83%


Canva


#7. Mourning Dove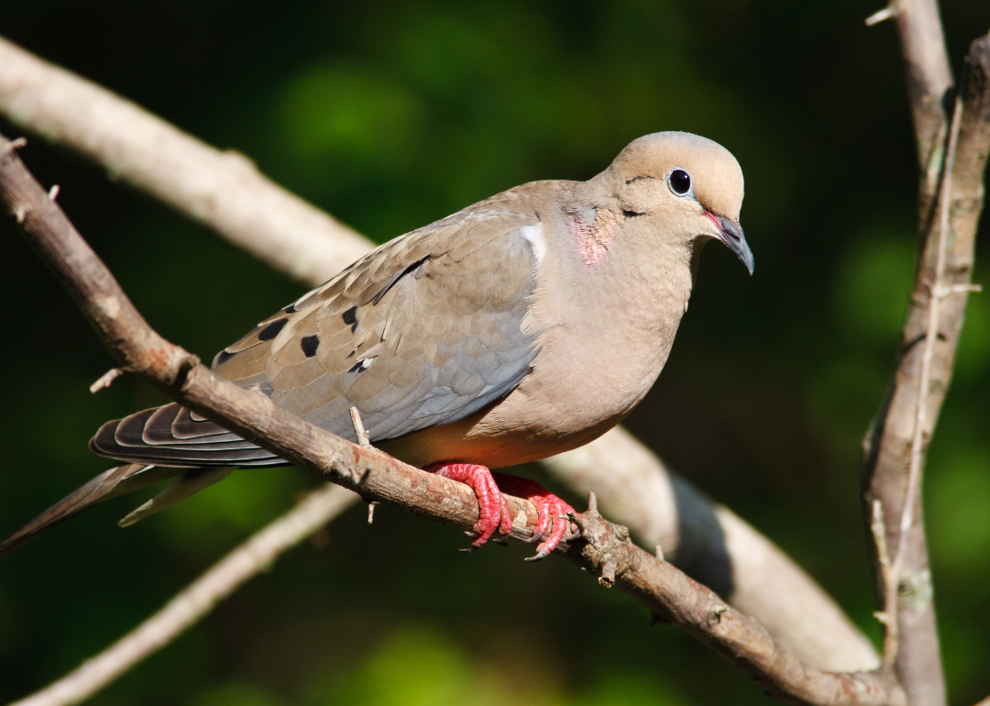 – Sites visited Dec. 24 to Jan. 6: 75%
– Average group size: 3.72
– States with the highest percent of sites visited
— #1. West Virginia: 87%
— #1. Kentucky: 87%
— #3. New Jersey: 86%
— #4. Mississippi: 82%
— #4. Indiana: 82%


Canva


#6. Dark-eyed Junco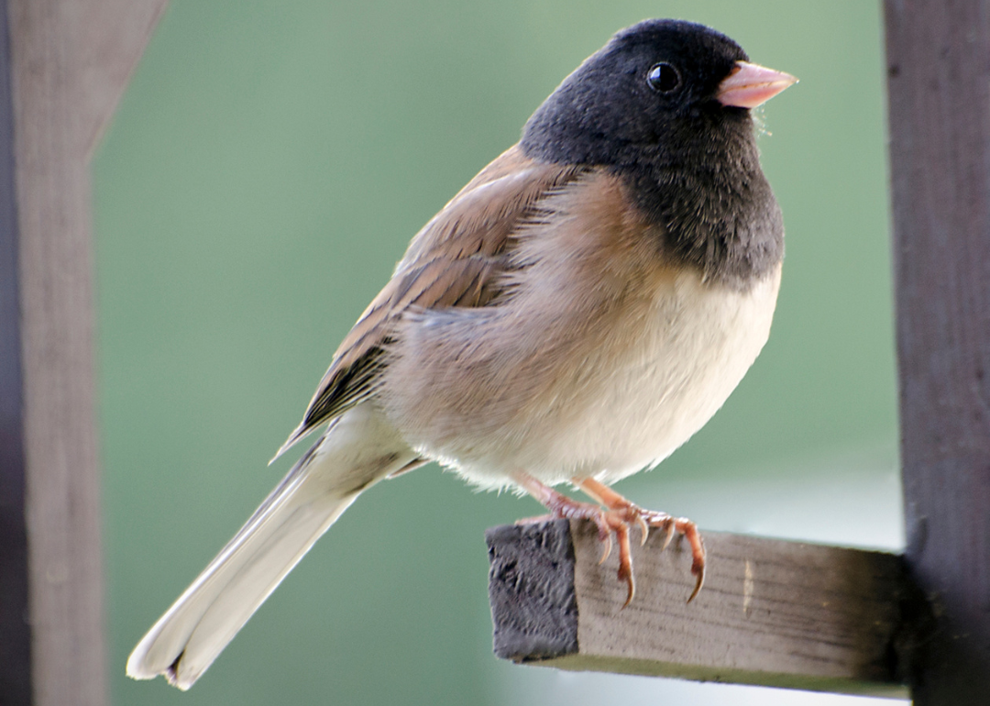 – Sites visited Dec. 24 to Jan. 6: 78%
– Average group size: 3.2
– States with the highest percent of sites visited
— #1. Nebraska: 97%
— #2. Washington: 95%
— #2. Oregon: 95%
— #4. Missouri: 92%
— #4. Delaware: 92%
You may also like: Countries Virginia exports the most goods to


Canva


#5. Carolina Wren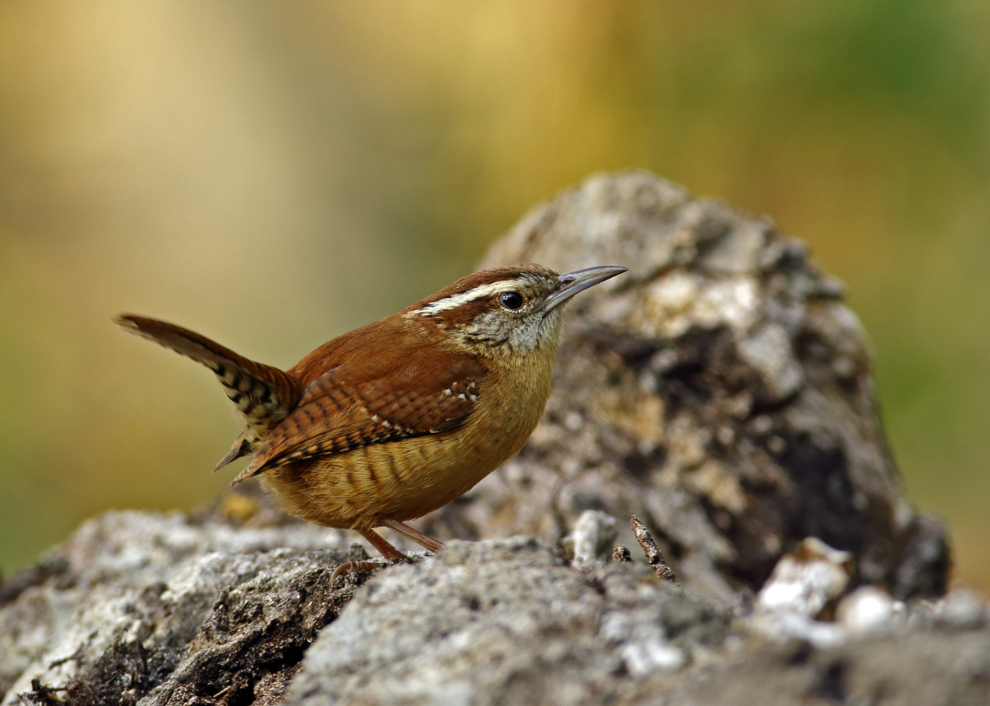 – Sites visited Dec. 24 to Jan. 6: 79%
– Average group size: 1.3
– States with the highest percent of sites visited
— #1. North Carolina: 84%
— #1. South Carolina: 84%
— #3. Georgia: 81%
— #4. Alabama: 80%
— #5. Virginia: 79%


Canva


#4. Downy Woodpecker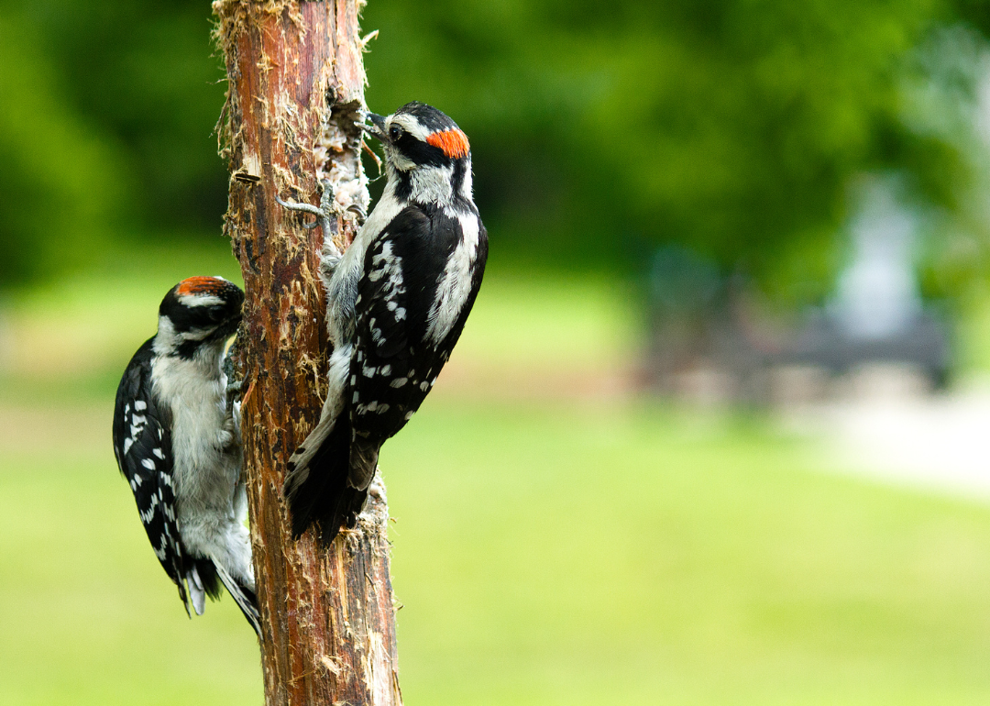 – Sites visited Dec. 24 to Jan. 6: 81%
– Average group size: 1.39
– States with the highest percent of sites visited
— #1. Arkansas: 92%
— #2. Connecticut: 91%
— #2. Minnesota: 91%
— #4. Massachusetts: 90%
— #5. Iowa: 88%


Canva


#3. House Finch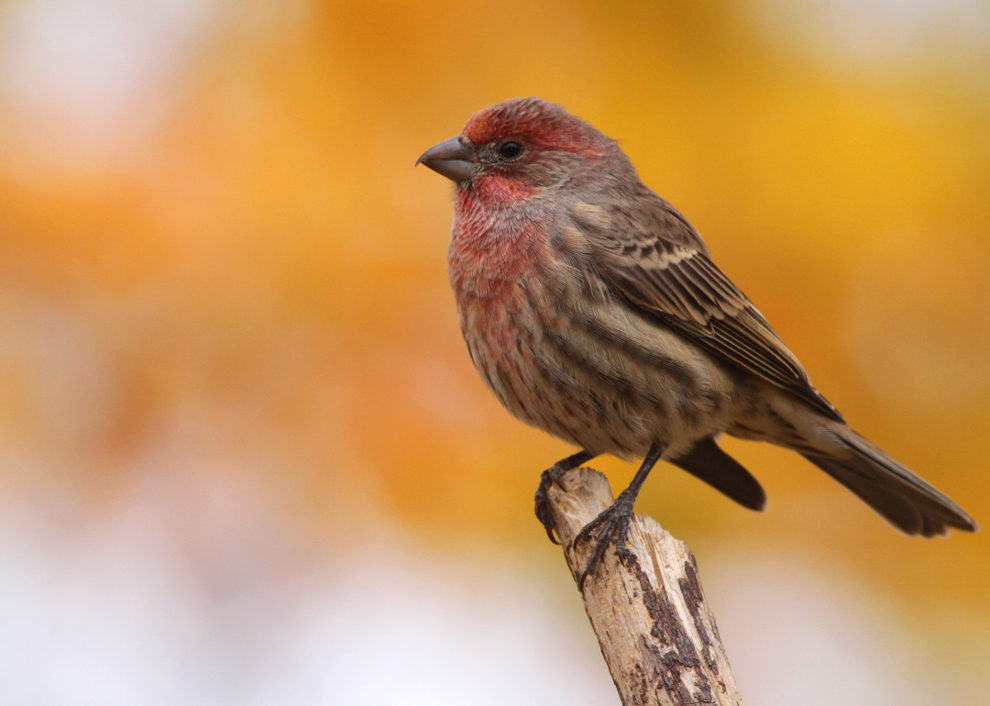 – Sites visited Dec. 24 to Jan. 6: 81%
– Average group size: 3.55
– States with the highest percent of sites visited
— #1. Arizona: 91%
— #2. Kentucky: 87%
— #3. Colorado: 86%
— #3. New Mexico: 86%
— #3. Indiana: 86%


Canva


#2. Tufted Titmouse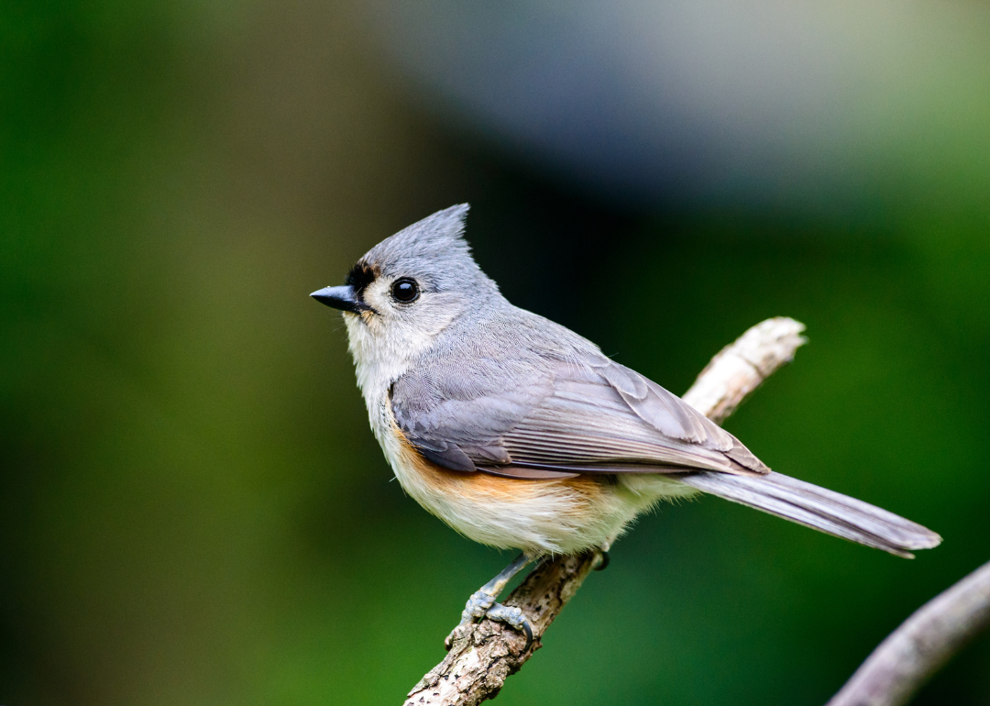 – Sites visited Dec. 24 to Jan. 6: 88%
– Average group size: 2.05
– States with the highest percent of sites visited
— #1. West Virginia: 100%
— #2. Connecticut: 92%
— #3. North Carolina: 90%
— #3. Georgia: 90%
— #5. Massachusetts: 89%


Canva


#1. Northern Cardinal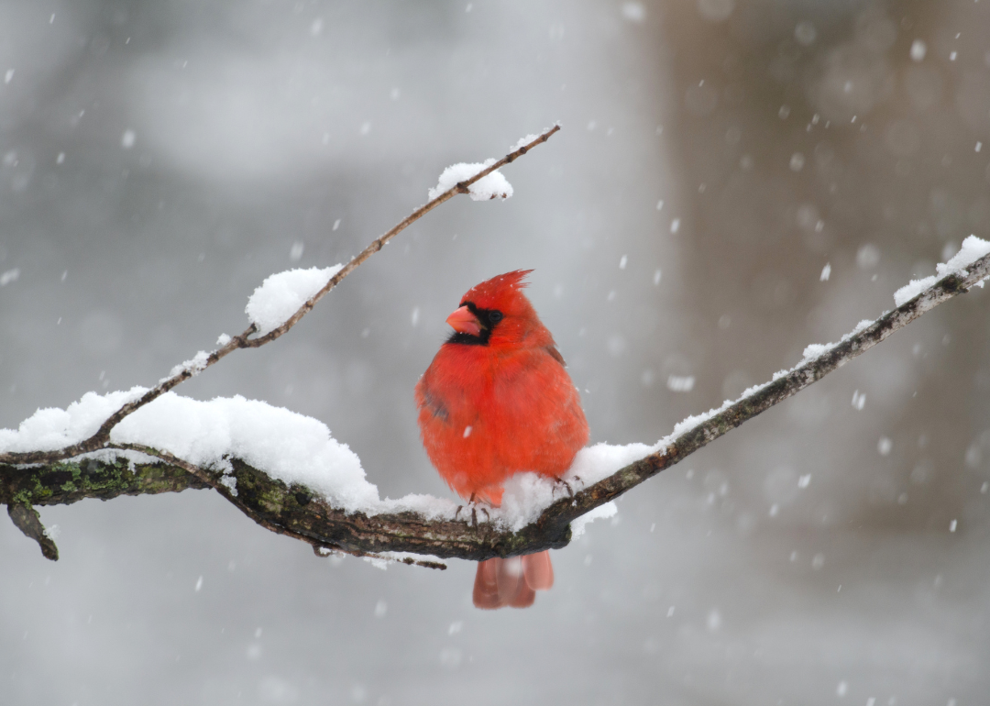 – Sites visited Dec. 24 to Jan. 6: 90%
– Average group size: 2.5
– States with the highest percent of sites visited
— #1. Kentucky: 100%
— #2. Arkansas: 96%
— #2. Missouri: 96%
— #4. Maryland: 94%
— #5. Tennessee: 93%
You may also like: Most popular baby names for boys in Virginia


Canva